Every now and then, the Internet drops a huge present right into your lap. If you're a fashion blogger, that present often takes the form of Micaela Schaefer, a German model with a taste for clothing that's more delicate than a Kleenex.
Last time we saw Micaela, she was preening at the "Men In Black III" premiere in a dress made of what looked like VHS tape and not much else. (A little research revealed some of her other, uh, "outfits," including this one that involves two strategically drawn-on soccer balls.)
But, GUYS: Micaela's back. And while she's a bit more covered up this time, it still speaks volumes that "lack of body paint trompe l'oeil" translates as "tame" on her.
Schaefer started with a white bustier and added a bunch of strappy, full-body garters (or something.) Next? A misbuttoned grandpa cardigan, obvi. Then, Schaefer decided to take the whole look high fashion, adding a pair of pink flame shoes from Prada's spring/summer 2012 line and a bright red Prada handbag.
Our only dream is that someday, Schaefer and Anna Wintour have a serendipitous red carpet meet-and-greet.
PHOTOS: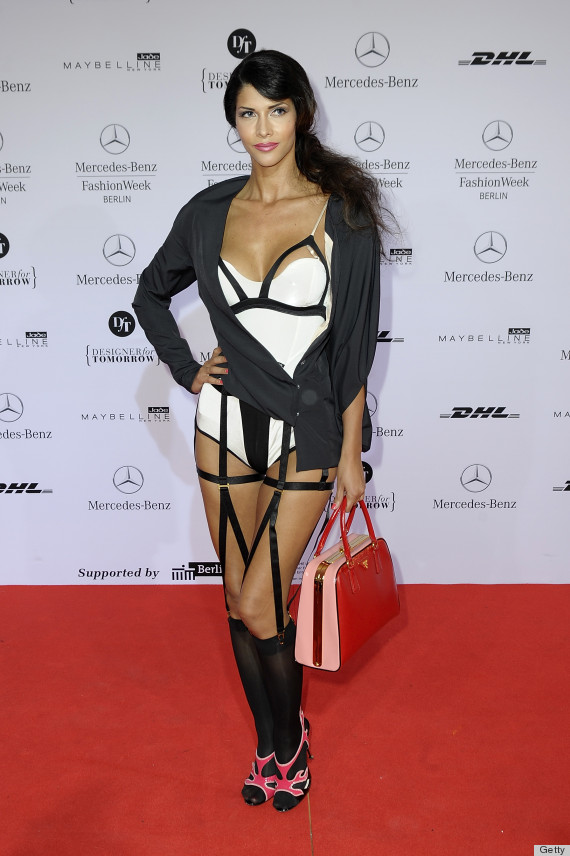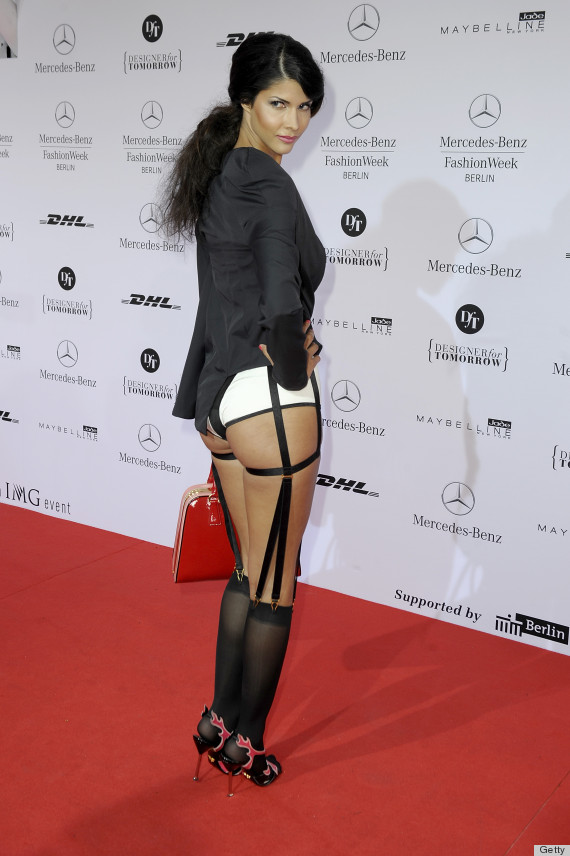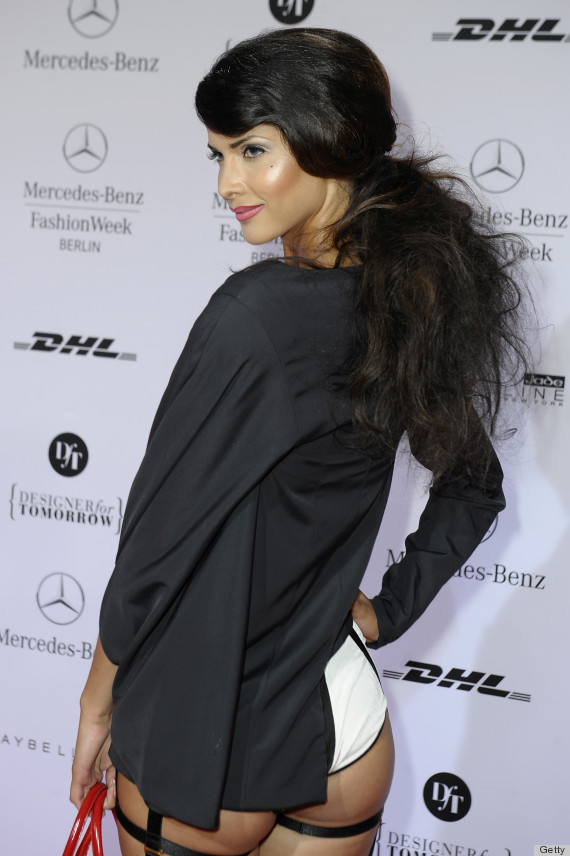 Micaela avoided a nip slip this time... see some celebs who weren't so fortunate (NSFW):
Want more? Be sure to check out HuffPost Style on Twitter, Facebook, Tumblr and Pinterest.