Click over to our final round of voting!
Although Tom Cruise and Katie Holmes' divorce is poised to nab top honors as the biggest scandal of 2012, the fallout from their divorce filing is far from over. From asset division to their brewing custody battle, unfortunately, it's going to get ugly.
But when it comes to some of the biggest scandals of the decade -- that have, for better or for worse, a clear end point -- we're counting down the most salacious and shocking celebrity happenings that left our jaws skimming the floor.
We've tallied the votes from our first round of voting and there are already some shocking results. According to HuffPost Celebrity readers, big stories such as Brad Pitt and Jennifer Aniston's split and Britney Spears' epic meltdown didn't tip the scandal scales.
So which "OMG" moment will be crowned the biggest scandal of the decade? You decide! Vote in the polls below.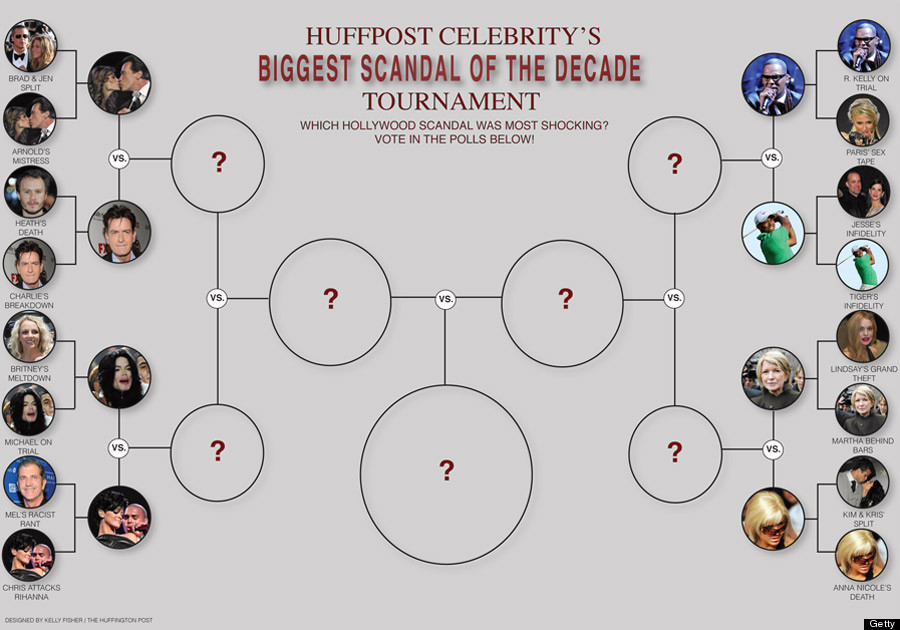 Brush up on the contenders below: