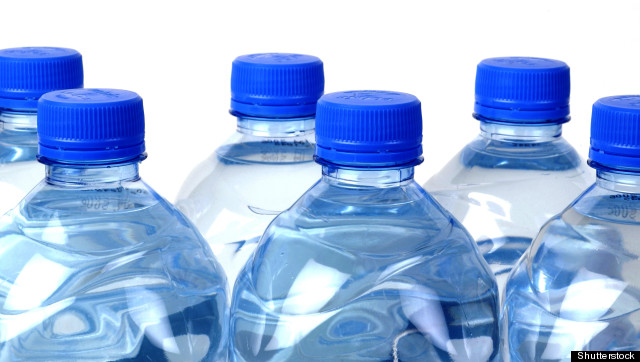 One Maryland county is considering an outside-the-box plan to raise revenue: bottling and selling its water.
Anne Arundel County Councilman John Grasso (R) proposed the endeavor, according to the Baltimore Sun. He wants the county parks and schools to stock only the county's award-winning water to increase the county's profits and reputation.
"I am going to promote Anne Arundel County. Why shouldn't we make money, bring in some revenues?" he told the paper.
First drawn from wells 120 to 1,150 feet deep, Anne Arundel's water is then filtered, chlorinated and aerated, according to an assistant director of Public Works. The water has won several taste tests, according to the Sun. Federal regulations differ for bottled and tap water, however, which could affect the water's taste.
Several other county officials, including the County Executive and the deputy director of the Public Works, are intrigued by Grasso's idea of bottling the water. Anne Arundel first considered the idea of bottling their water 12 years ago, though the county's lawyers rejected it before profitability could be considered.
Other experiences around the country have mixed results. Some municipalities have had to shut down their bottling efforts because they lost money, others continue their efforts despite losses for the 'bragging rights.'
The endeavor has so far been successful for Beaver, Utah, according to the Sun:
Beaver, Utah, population 3,000, which took top honors in the 2006 National Rural Water Association's Great American Water Taste Test, used the victory to lure a bottling company to the city.

The first one, a small operation, quickly sold out to a larger company, which is overhauling the plant to produce 1 million bottles a month filled with water it will buy from the city, said Beaver city manager Brent Blackner. That operation could bring the city as much as $100,000 a year, including taxes and utilities, he estimated.
But, Blackner told the Sun, "despite talk of a golden egg, 'there has been no hatching yet.'"