When a family shops for their first home it can be both exhilarating and…stressful. This was especially true for Kristen, 32 years old, and her husband, Eric, 34. With a two-year-old and another baby on the way, they didn't have space for their growing family in their current rental, so they began the search for their first "real" home. After looking for only a month, they found a winner. And, the offer they put on the house was accepted! Should have a happy ending right? Well, not exactly. Here's their story.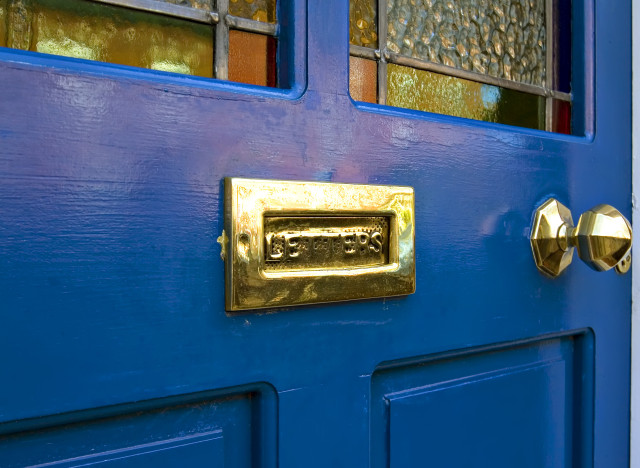 Photo from Shutter Stock.
My husband and I were so excited about purchasing our first home. With a little boy on the way, we wanted to get a move on it, literally. I really didn't want to move with a newborn or even during very late pregnancy. We had moved into our current place 10 days before giving birth to my daughter and the stress was too much for my body.
So, after a month of searching, we found the perfect home in Milwaukee, Wisconsin. It had been on the market for over a year and was in our price range. It had 3 bedrooms, 2 full baths, a finished basement, fenced-in yard, and was across the street from the best school in the district.
Both times we went to look at the house, the homeowner's wife was present. She was very pleasant and explained to us that she and her husband and four daughters were planning on becoming missionaries. She called our real estate agent several times, mentioning that she really wanted us to buy the house and that it would be a great fit for us. She even told me she'd been praying for us to buy the house.
After thinking it over, my husband and I put an offer on the house. Then, after a few negotiations, our offer was accepted!
Fast forward 3 weeks: The homeowners' real estate agent ignored our attempts to schedule an appraisal and inspection of the house. I tried calling and emailing and got no answer. They just cut off all contact with us completely.
It turns out, it wasn't until after they accepted our offer that the homeowners started looking for a home themselves! They had assumed they were inheriting a large home from a relative, but that fell through, leaving them with no plan B.
So, instead of honoring the legal contract they had signed, they chose to stop answering their phones and email, and wouldn't even answer the door when the real estate agent finally went to the house. It was a nightmare.
Eventually, my husband and I decided to cancel our offer even though we were not at fault. We could have gone to court over the matter, but we didn't want to drag out the process any longer. So, after a month of lost time looking for another home, the homeowners agreed to a cancellation. That was over a month ago and we're still waiting for our earnest money back, which was agreed to be returned per the cancellation paperwork.
From this experience we've learned…not to trust people! We thought these were good people who were excited to sell us their home, but that was not the case in the end.
It's taken a little while, but we've definitely moved on. It sounds corny, but it's like losing a friend! I had already pictured myself raising my kids in that home. But luckily we have the opportunity now to find something even better and to use the former house as the baseline.