Heavy rains opened up a giant sinkhole alongside US-24 highway near Leadville on Monday. One lane was open earlier in the afternoon, but the highway is now closed to all traffic north of Leadville at mile marker 165.
7News reports that the giant sinkhole, on the northeast egde of the highway shoulder, is approximately 45-feet-deep and about 20 to 30 feet wide.
(SCROLL DOWN FOR SLIDESHOW)
Stacey Stegmen with CDOT told The Denver Post that if the heavy downpour continues in the area, the sinkhole is likely to grow.
CDOT is recommending using State Highway 91 as an alternative route, as there is no estimated time of reopening. Crews are already on site and still assessing the extent of the damage.
Highway 24 was already closed for hours before noon on Monday, according to 9News, due to a mudslide after heavy rains washed out the road.
The Colorado Department of Transportation (CDOT) posted photos of the giant sinkhole on their Facebook page.
LOOK: Giant 45-foot-deep sinkhole alongside US-24 near Leadville, via CDOT: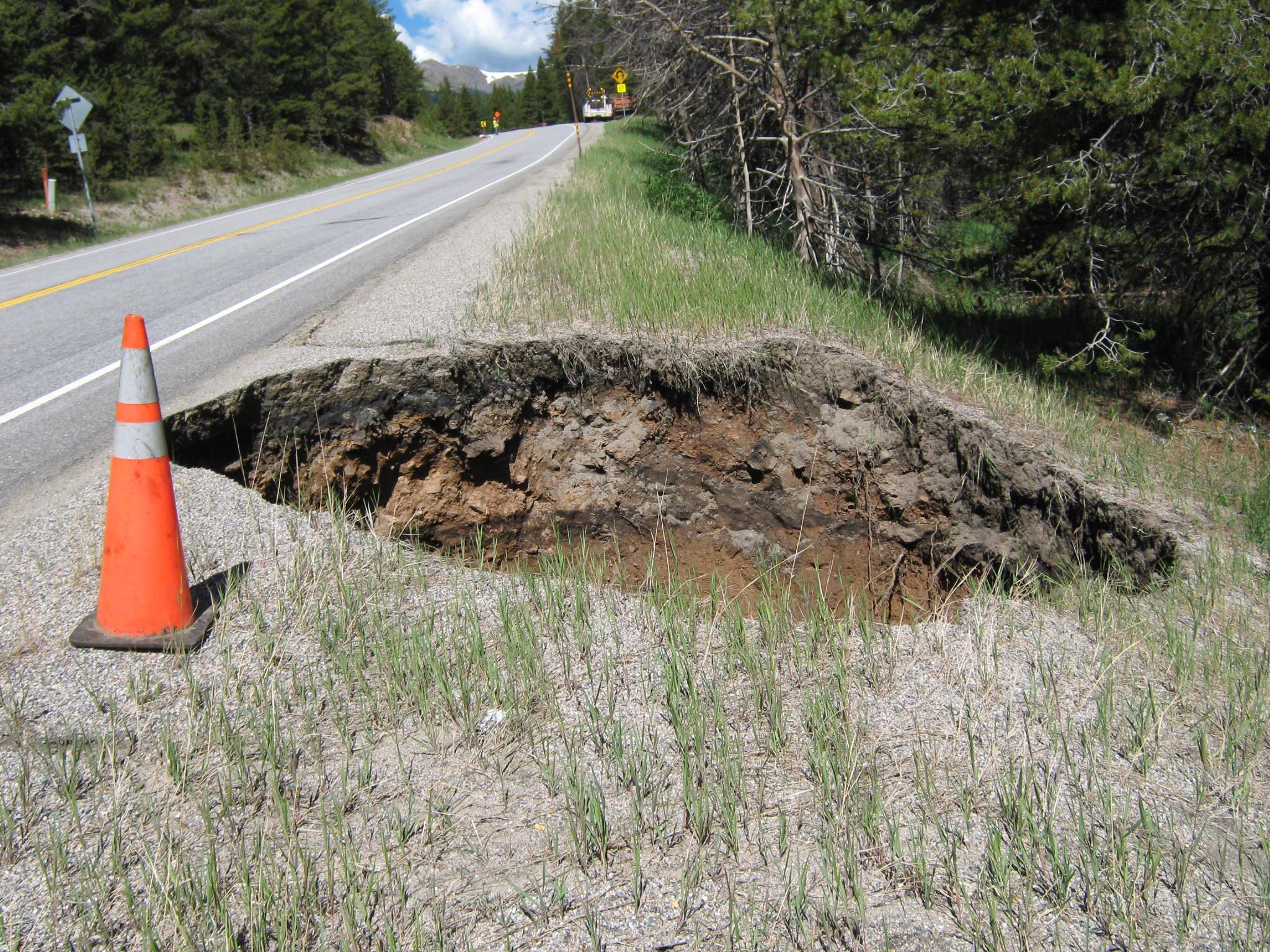 Additional photos of the US-24 sinkhole and more giant sinkholes from around the world:
BEFORE YOU GO
PHOTO GALLERY
US-24 Sinkhole And More Sinkholes Around The World