Wil Fry is a New York City and Sydney-based graphic designer whose recently made a name for himself on the web as the king of meta t-shirts. From fancy designer prints to just plain solid colors, Fry takes the image of a t-shirt and smacks it on an actual t-shirt, creating a series of fashion singularities that continue to sell out on E-bay.
This time, though, he might not be able to sell his latest objet d'art. Fry's "Limited T-Shirt" (only one exists), is covered in miniature images of Kanye West's "Air Yeezy II" sneakers and is selling for a whopping $90,300. Prior to this, Fry's "Expensive T-shirt," a collaged design of high-fashion brands like Dior and Chanel sold for $30 on his website.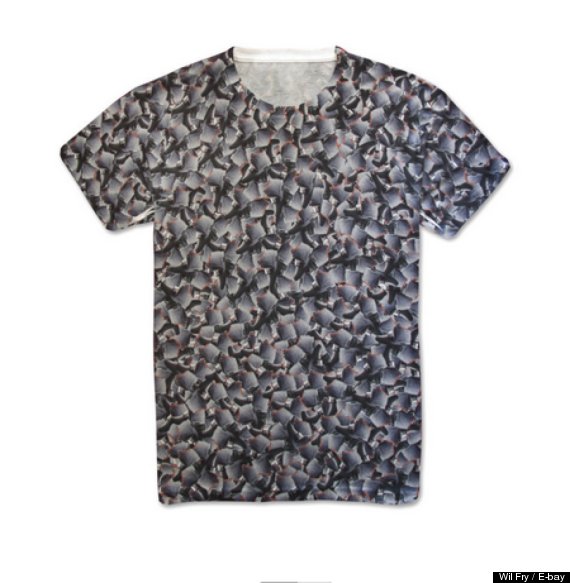 The artist's previous attempt at a meta t-shirt design displayed an image of a pink Marc Jacobs' shirt (which itself depicted the graffiti tag spray-painted on the front of his Soho store). Get it?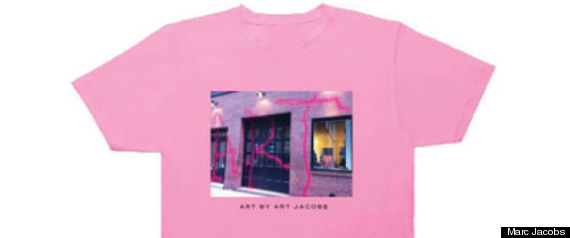 Marc Jacob's famous pink "ART" t-shirt immortalizing the graffiti tag spray-painted on his Soho store
Fry told ARTINFO, "I'm not trying to make a profit, I'm not trying to mass produce the shirts. It's a response to high fashion and I'm just trying to have a bit of fun."
Update: The T-shirt SOLD! Will the buyer please announce him or herself? We're begging you!
BEFORE YOU GO