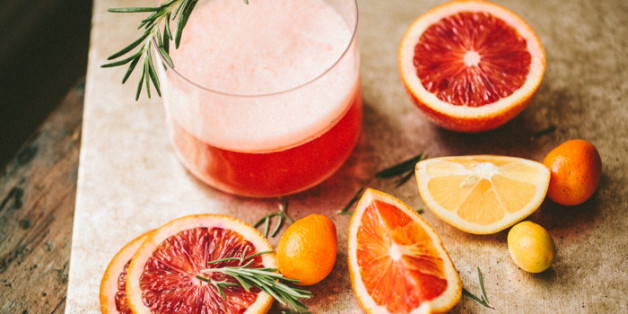 There will always be a place at the bar for gin and tonics, old fashioneds and martinis, but sometimes we want something new. Whether we're unwinding with a homemade cocktail or out for happy hour, sometimes the classic cocktail just doesn't sound appealing. Unfortunately, the thought of remedying cocktail fatigue doesn't sound appealing either. How are we supposed to know what mixers, twists, herbs or liqueurs will go well in our tried-and-true cocktail? New cocktails feel more inaccessible than new dishes, somehow.
Fear not. Bringing new life to your cocktail game doesn't have to be intimidating. It won't require delving into infused simple syrups or experimenting with nitrogen. With just a few small tweaks, you can reinvent your favorite classics at home, or ask a bartender to do it for you.
Take the classic gin and tonic. It's a good, solid drink that's easy to make, but once you've had it a dozen times it becomes completely predictable. Change it up by switching out the gin for dark rum. It may not sound like a winning combination, but you'll be amazed by how light and refreshing it is. Take one sip and you'll instantly feel like you're on vacation.
With the holidays upon us, you're going to need to liven up your cocktail game, whether you're serving guests at home or need help getting through a work Christmas party. Do yourself a favor and arm yourself with some souped-up staples you can rely on this season. Here are 15 reinvented classic cocktails that you can totally handle.
Want to read more from HuffPost Taste? Follow us on Twitter, Facebook, Pinterest and Tumblr.
BEFORE YOU GO