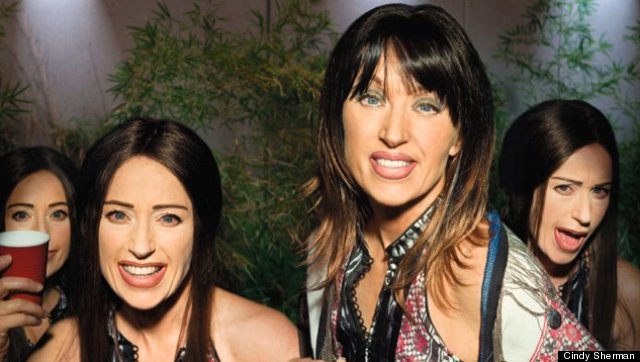 Every once in a while an artist comes to town (Jean Paul Gaultier, Matisse and Picasso, Balenciaga, Warhol) and the entire city takes notice.
This summer, that artist is Cindy Sherman at SFMOMA.
Starting Saturday, our local modern art museum will be home to more than 150 of Sherman's famous self-portraits from the 1970s to the present.
Using wigs, makeup, prosthetics, props and elaborate costumes, Sherman transforms herself into characters, commenting on television, culture, art and society for her unbelievable self-portraits. Socialites? Check. Rodeo clowns? Done. News anchors, reality TV stars and migrant farmworkers? Check, check and check.
Take a look at a few of Sherman's striking photographs in the slideshow below, and see the rest at SFMOMA starting this Saturday. See you there.