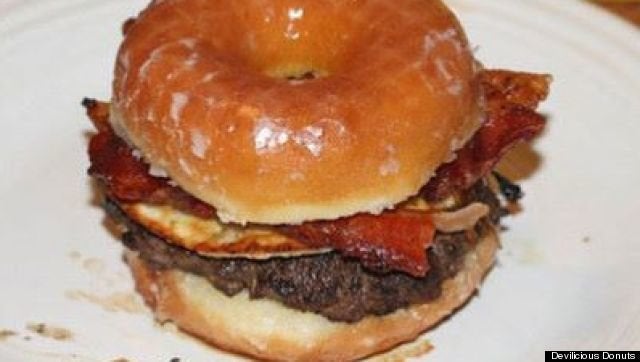 Sinfully decadent donuts (some of which seem to draw inspiration from the queen of butter) are popping up in Southern California thanks to Devilicious Donuts, which will be offering cheeseburger donuts, sushi donuts, blueberry donuts, and -- yes -- even vegan donuts at a restaurant set to open in Mission Viejo, Calif.
The shop will open at 28601 Marguerite Parkway, Mission Viejo, and will offer everything from vegan donuts to bacon-topped donuts.
Editor's note: We've removed a slideshow of donuts that previously ran here. The images appeared on the Facebook page for Devilicious Donuts, but some of them were actually from Psycho Donuts. Devilicious notes that they do serve some of the same donut flavors/styles and will be updating their photos. All of this just makes us want a donut.