Royals don't often do as the commoners do, but Princess Eugenie had the quintessential coming of age experience when she attended her graduation ceremony at Newcastle University in a cap and gown today.
Eugenie was supported by her father, the Duke of York, and sister Beatrice who sat in the audience as the princess picked up her 2:1 combined degree in English literature and history of art -- adding yet another liberal arts degree to the royal clan's credentials.
Just last year, Princess Beatrice earned a 2:1 in history and history of ideas from the University of London's Goldsmiths College. And in 2005, Prince William earned a degree in geography from St. Andrews University while Kate Middleton received one in art history. The British royals seem to be quite a well-rounded (if not slightly unemployable) lot.
Princess Eugenie was pretty elated to join the educated group with her own degree today. "I am so proud," she said. "Being up in Newcastle is just amazing. I had so much fun." The 22-year-old princess continued to gush about her university experience:
Being in a house with seven girls was my highlight because you'd come back and there was always someone cooking, someone to welcome you. That was amazing just being in a house with all these wonderful people.
Aww, that reminds us of how much fun and camaraderie we had in college. Even though we doubt that she visited her career counselor as much as we did, we think a huge congratulations is in order for the princess. So mazel tov, Eugenie!
Check out Princess Eugenie grinning in her cap and gown. Isn't she kind of adorable?
PHOTOS: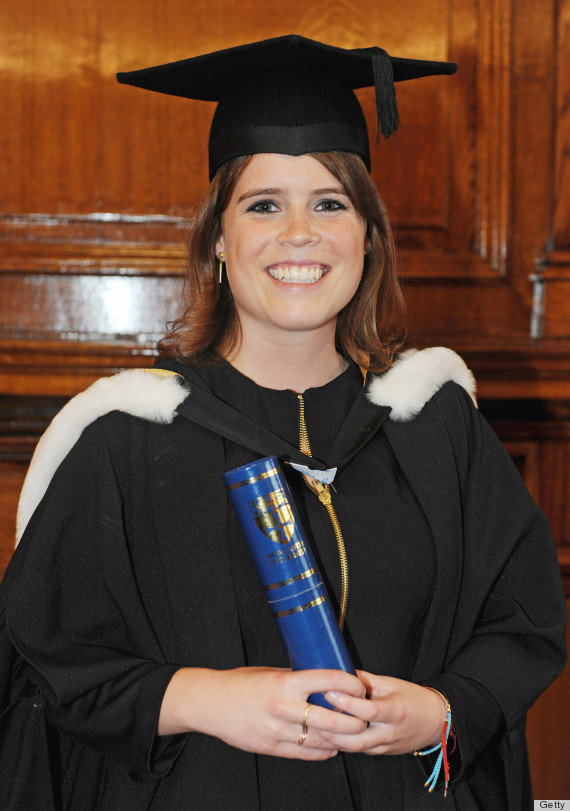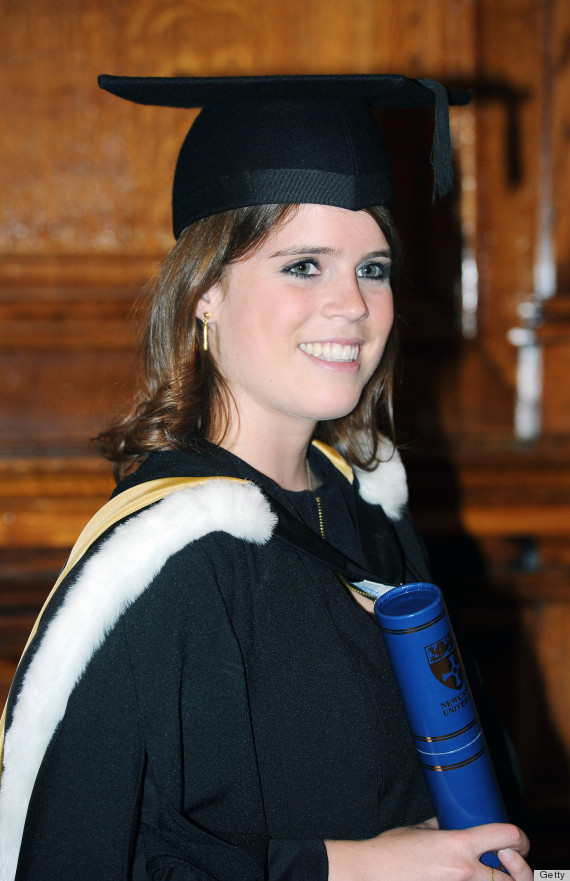 See Princess Eugenie go from royal child to university graduate!
Want more? Be sure to check out HuffPost Style on Twitter, Facebook, Tumblr and Pinterest.