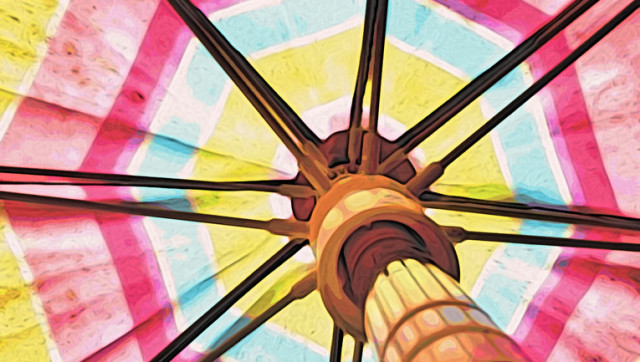 We recently revealed how important it is to clean your patio cushions, but there's another piece of furniture that needs just as much attention: the patio umbrella. From the hot sun to sudden storms, patio umbrellas are exposed to all summer weather extremes. Because of this, the umbrellas are prone to mildew and mold, which can give off a nasty smell. Luckily, we've got a tip on how to easily remove this stinky stuff.
First, open the umbrella. Then, using a scrub brush, wipe away as much of the mold or mildew as you can. Next, mix equal parts white vinegar and warm water in a bucket. Then, dip the brush into the solution and rub it all over the umbrella until the mildew and mold are gone. Afterwards, rinse the umbrella off with a garden hose or a clean bucket of water. Finally, let the umbrella dry in the sun.
Have something to say? Be sure to check out Stylelist Home on Twitter, Facebook and Pinterest.