Today is the birthday of Italian painter and sculptor Amedeo Modigliani. Beloved Modì would turn 128 years old if he were somehow still alive today.
Modigliani was born in Livorno, Italy on July 12th, 1884. His family was so poor that creditors attempted to seize their assets while Modigliani's mother was giving birth at home. As a young child, he suffered from a host of health problems stemming from cases of pleurisy and typhoid fever. But it was at an early age that he began demonstrating an interest in the arts, and when, in a fit of sickness, he asked his mother to take him to see the great paintings in northern Italy, she obliged. Later, she enrolled him in art school in Livorno and his career was set in motion.
He continued to study formally in art institutes in Florence, Venice, and Paris, and collected a number of famous art friends all over the world like Pablo Picasso and Juan Gris. Heavily influenced by the great Italian painters of the 19th century as well as the avante-garde stylings brewing in France, Modigliani is said to have produced a hundred drawings a day in his pursuit of his craft. His work was mostly figurative, creating paintings and sculptures with mask-like faces and elongated features. He is also well-known for his series of nudes completed between 1916 and 1919, criticized during his first and only solo exhibit for their "obscene" content.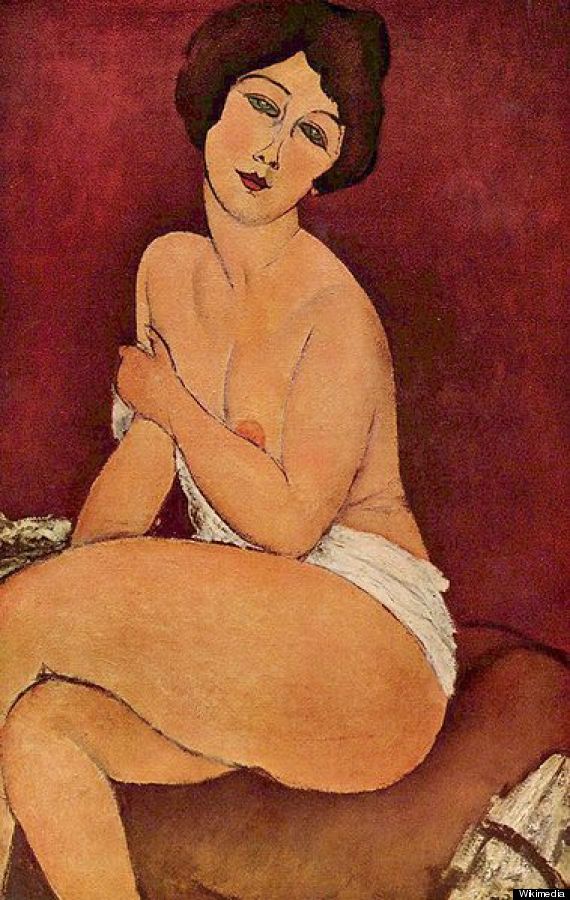 While living in Paris, Modigliani earned his nickname, Modì, meaning cursed. He transformed from a modest, scholarly artist to the epitome of a tragic bohemian, drinking heavily and embarking on frequent affairs. He eventually developed a serious relationship with an art student named Jeanne Hebuterne, with whom he had two children. Sadly, his health, undoubtedly weakened from his Parisian antics, caught up with him after years of persistent sickness and alcohol abuse and he died on January 24, 1920 from tuberculosis.
The Modigliani legacy lives on though, as his art is revered as some of the best works of the 20th century and his legendary artistic spirit has inspired a number of films. So toast to the birthday of the great Modigliani!