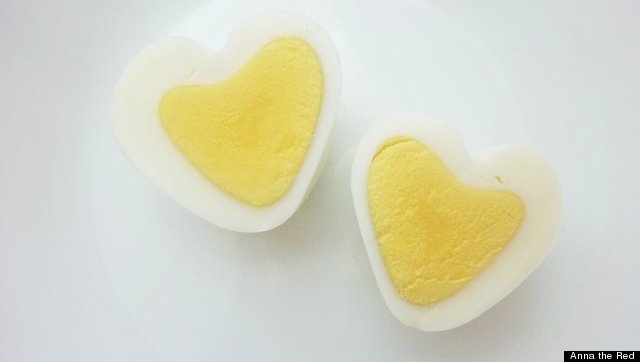 File this under: Awwww!
We are not prone to bouts of sentimentality, but these are just about the cutest things we've ever seen. Can you imagine the Valentine's Day snacks you could whip up with these? Heart-shaped deviled eggs? It's almost too much for us.
Well, see for yourself.
We love this idea. Check out Anna the Red's original post for step-by-step instructions and tips.
[via Reddit]