Click over to our final round of voting!
You've voted and the numbers are in.
When it comes to Hollywood's biggest scandals, the Terminator's secret life, the King of Pop's trial, the extracurricular activities of golf's golden boy and the fallout after a model's devastating end are all obvious contenders for the top shocker in recent history.
But perhaps most surprising are the celebrity scandals that you thought didn't make the cut. Chris Brown's shocking 2009 battery of pop star Rihanna, Charlie Sheen's maniacal meltdown and Martha Stewart's jailhouse stint have all been knocked out of the running to be crowned the Biggest Scandal of the Decade.
Which scandal had your jaw on the floor? Vote below!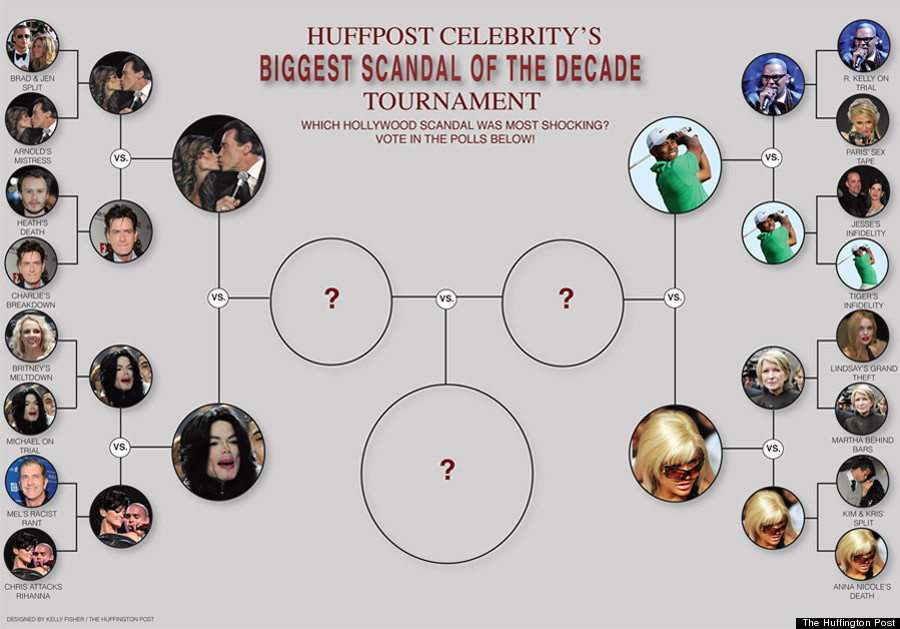 Brush up on the contenders below: