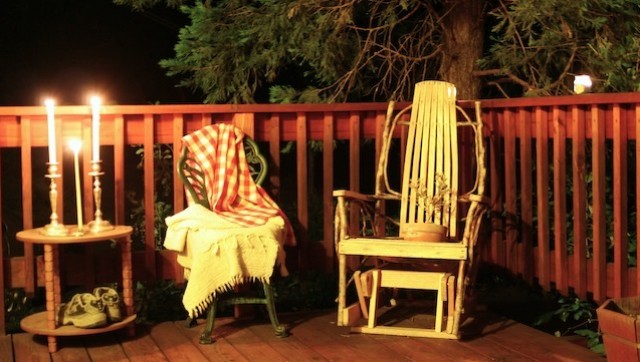 During the summer months, we're particularly fond of lighting candles on our decks (especially the citronella kind) to create the perfect nighttime ambiance. But the more candles we light, the more melted candle wax we see dripping all over the wood. Removing candle wax from a deck can usually be a pain, but we've got a great tip that's easy and effective!
First, if the wax is still hot and melted, place a bag of ice cubes on top to harden it. Then, use a credit card to get underneath the wax and scrape it off the wood. Next, to remove wax that has gotten into the grooves, cover the area with a brown paper bag and place a low-set iron on top of it for ten seconds. Remove the iron and repeat this step until the liquid is gone. Then, wipe clean and and sweep away any debris.
Have something to say? Be sure to check out Stylelist Home on Twitter, Facebook and Pinterest.