Katy Perry's famous "spinning peppermint" bra has been declared a hazard by her insurance company, the Sun reports.
Granted, this story comes only from the Sun, so take it with a tiny grain of salt, but to be honest we'll take any chance to talk about Katy Perry's boobs.
We first gawked at the, er, kinetic lingerie during a screening of Perry's new docu-flick, "Katy Perry: Part of Me," which shows the 27-year-old singer performing on her 2011 tour in a shiny candy-inspired outfit complete with twirling peppermint candy-shaped pasties. (FYI, Perry also has the peppermint logo tattooed on her ankle.)
The outfit definitely looked great as Katy, who says she once wanted a breast reduction, trotted it out night after night. But sometimes beauty -- and peppermint boobs -- are painful.
The insidious bra quickly claimed a victim: Perry's hair, as the singer reportedly explained to the Sun: "My hair got caught in the wheels of my spinning peppermint bra and began to coil around and around. I'm forced to just go with it so, by the end of the song, it looked quite like I was licking my own tit. What a girl does for her art."
That alone is enough to worry Perry's insurers, who are so afraid that the brassiere will cause her to pull a muscle -- and have to cancel performances -- that they've reportedly banned it from any future shows.
This rumor seems a wee bit shady, so we've reached out to Katy's publicists for confirmation. But if it is true: RIP, good peppermints. We hardly knew ye.
Check out Katy's notorious candy bra below (it does look a little close to the action) and keep scrolling to see her wildest outfits ever in our slideshow.
PHOTOS: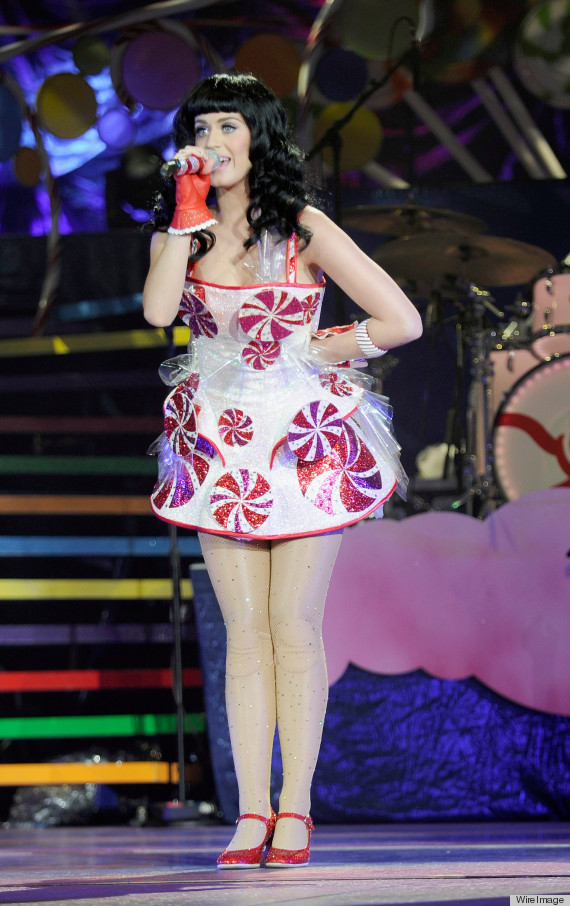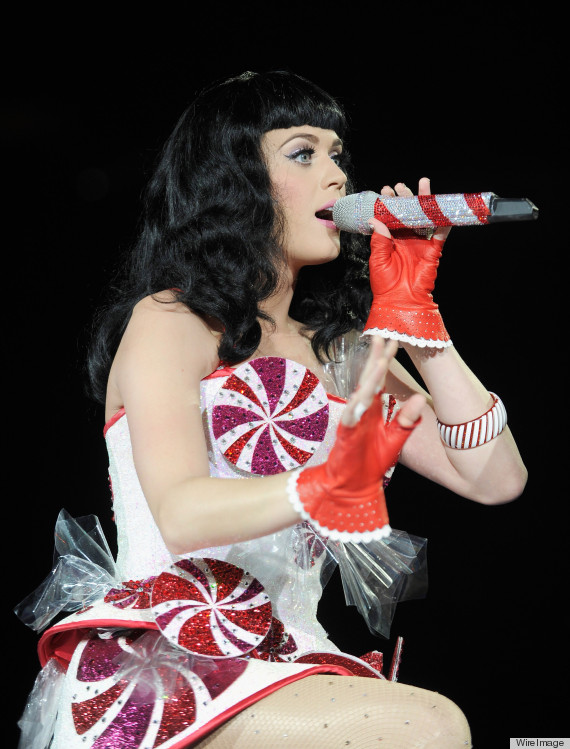 Want more? Be sure to check out HuffPost Style on Twitter, Facebook, Tumblr and Pinterest.