Facebook is now officially fashionable.
Yves Saint Laurent (which will welcome a name change in the fall) will launch a Facebook-inspired eyeshadow palette on July 19.
Kiss and Makeup was the first to announce the upcoming beauty buy, reporting that YSL has designed the "Pure Chromatics Devoted to Fans" palette with the social network in mind.
The palette includes four shades inspired by Facebook: royal blue, violet, white and black. It was designed as a "declaration of love" to fans, "weaving together the now highly identifiable Facebook blue with the luxurious Yves Saint Laurent design," according to Kiss and Makeup.
Fashionista confirmed that the Facebook eyeshadow palette will be made available via YSL's official Facebook page on July 19.
Social media has inspired artists in the past, but Facebook going high fashion is surely a first.
So, the question is, do you "like" it? (Sorry, we had to.)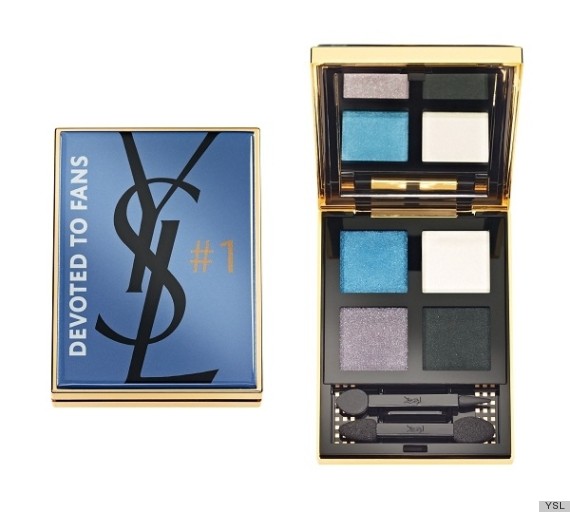 Beyond Facebook: See some celebs who shill for beauty products below!