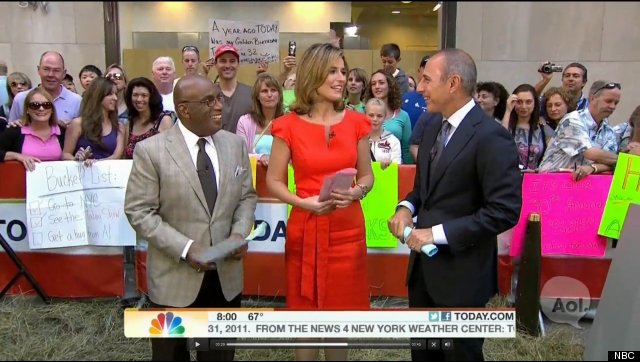 These are turbulent times for "Today," as "Good Morning America" comes close to winning the key 25-54 demographic this week.
"GMA" beat "Today" in viewers ages 25-54 for the first four days of the week, according to preliminary Nielsen numbers. It led its NBC News rival by approximately 360,000 total viewers and 40,000 in the key demo from Monday through Wednesday.
The potential win would be a heavy blow to "Today," which has maintained its dominance in the demo even after suffering other ratings losses to "GMA." In April, the ABC News program finally broke its rival's sixteen-year winning streak, becoming the top morning show for the first week since 1995. Since then, the results have varied with each show winning some weeks.
The threat to "Today" comes during an especially rocky time at the show. The week marked Savannah Guthrie's debut as co-host. She stepped into the role after Ann Curry was ousted from the show — a move that generated intense criticism for the network.
The ratings could change when the final numbers are released next week. Jim Bell, executive producer of "Today," noted that the ratings were "unofficial" in a statement emailed to the New York Times on Thursday. "We couldn't be happier with the new TODAY anchor team, and the fresh new feel of the show," he wrote.
BEFORE YOU GO