It's Friday, which means... it's Hillary Clinton scrunchie time!
Although she doesn't wear them every Friday as a rule (but wouldn't that be amazing?), Secretary of State Clinton decided to whip out her favorite hair standby while in Cambodia at the Gender Equality and Women's Empowerment Policy Dialogue today.
Defying her staff's request to "ban the scrunchies," Hillary upgraded her favorite style with what look like metallic paillettes. Fancy! Embellished scrunchies are making a comeback, you guys.
The scrunchie goes along with Hillary's increasing penchant for accessories -- just today, she wore a statement necklace, a large matching bracelet and sizable earrings. All that went on top of her vivid purple tunic, which seemed to take inspiration from the Southeast Asian locale.
As the most traveled secretary of state ever, Hillary Clinton has taken a "When in Rome..." approach to her travel wardrobe. Clinton arrived in Thailand last November wearing a loose, lime green top that channeled the bright colors of traditional Thai dress; on her historic visit to Burma she practically matched opposition leader Aung San Suu Kyi in her sleek high-collared coat. As a female secretary of state with more outfit options than a simple suit, Clinton has decided to take advantage and get creative with her wardrobe. More reasons to love Hilz!
And luckily, she's interpreted each inspiration less literally than, say, the Duchess of Cambridge in Canada.
See Hillary's funky new scrunchie and the rest of her fun accessories in the pictures below!
PHOTOS: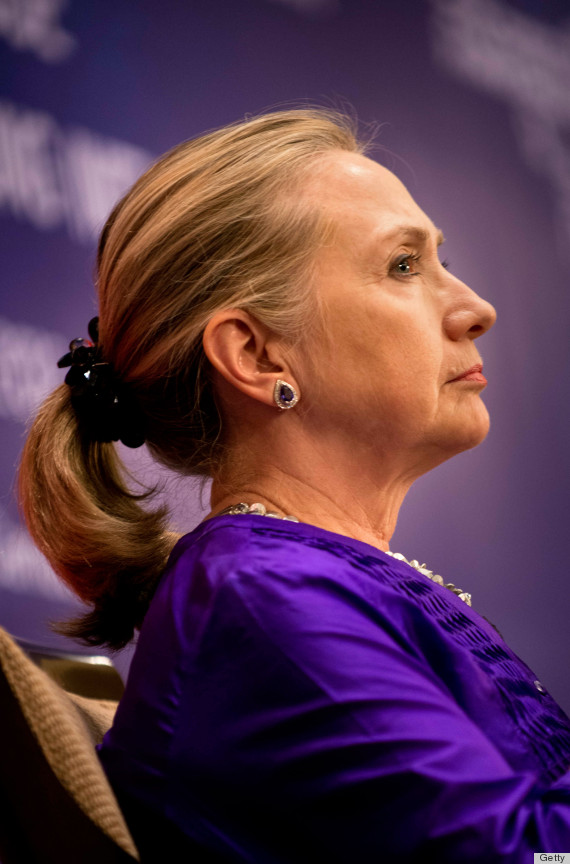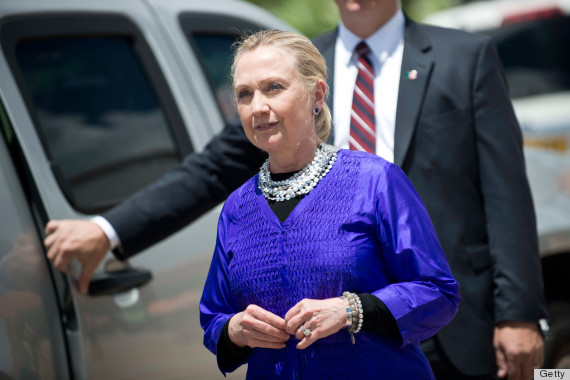 See Hillary Clinton's hair through the years:
Want more? Be sure to check out HuffPost Style on Twitter, Facebook, Tumblr and Pinterest.