Lindsay Lohan may have the most well-documented head of hair in Hollywood (although Jennifer Aniston would beg to differ). From the bleached blonde to the return to red, we've been keeping close track of the various looks Lilo attempts -- and when she's barely even trying.
Yesterday seemed to be one of those times. After a fun-filled "slumber party" earlier in the week, Lindsay was seen leaving a Beverly Hills restaurant last night with bedraggled strands, with what appear to be extensions visible at the top of her head.
Her color these days is in an in-between place, not as deep red as it was on July 4 but not nearly as light as her bright blonde days. We'd describe this current hue as... "strawberry"?
Personally, we'd love to see Lindsay return to her "Mean Girls" color and stick with it. Oh, and ditch the heavy, head-ruining extensions. There's just no need, Lilo!
PHOTOS: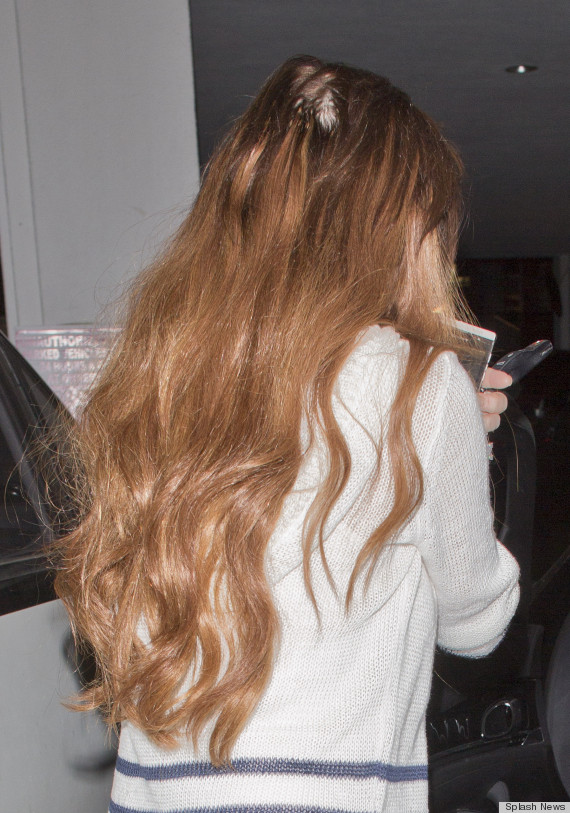 See Lindsay's beauty evolution:
Want more? Be sure to check out HuffPost Style on Twitter, Facebook, Tumblr and Pinterest.