Lindsay Lohan recently wrapped filming on the upcoming Elizabeth Taylor biopic, "Liz & Dick," and she's already hard at work on the Bret Easton Ellis-penned film "The Canyons," starring opposite porn star James Deen.
"The Canyons" is a contemporary thriller that documents "five twenty-somethings' quest for power, love, sex and success in 2012 Hollywood," and though there were reports that Lohan was initially hesitant to officially sign on to the project because of its graphic sex scenes, that doesn't seem to be the case.
On July 11, the 26-year-old actress tweeted a photo of what we're calling a "sneak peek" of one of the film's sex scenes. She wrote:
The photo makes us very curious to see how the film will turn out, especially since her co-star Deen recently told Animal NY that all the sex scenes are necessary to the story.
"This is not an adult film. We are not trying to arouse people. If someone does get aroused, well, it happens. It's like 'American Psycho,' 'Less Than Zero,'" he told the website, making reference to Ellis' other novels that have been turned into films. "It's not graphic sex for the sake of graphic sex. In the script you don't see anything like, 'You see [Lindsay's character] turn around and flash her boobs!'"
PHOTO: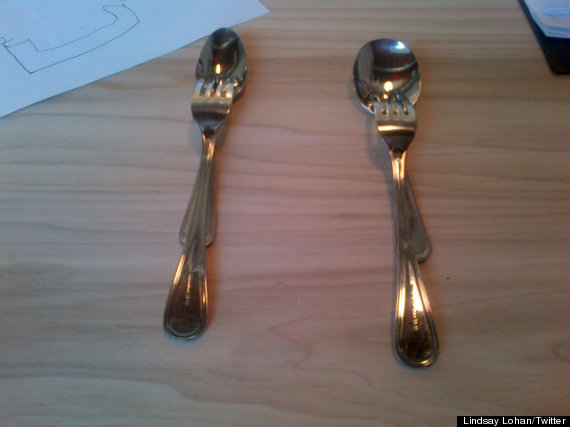 BEFORE YOU GO