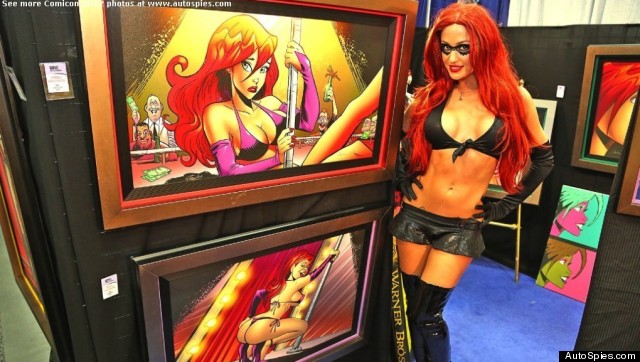 As pop culture fans take off their Comic-Con costumes -- which probably need a good dry-cleaning after four days in hot, sunny San Diego, Calif. -- their minds are already on what they'll dress up as next year.
The costumes at this year's 43rd annual Comic-Con reflected the convention's shift to being just as much about film and television as it is about comic books.
Fans camped overnight in lines for the most popular panels, including for "Breaking Bad," "True Blood," "Fringe," "The Walking Dead," "Game of Thrones" and "Twilight," the Associated Press reports. And the die-hard fans dressed as characters from the shows.
Even some of the shows' actors were in costume. Before the cast of "Breaking Bad" introduced the first episode of the show's final season, stars Bryan Cranston and Aaron Paul came out in hazmat suits, holding a fake baby, while Dean Norris had on a long wig and a cape, bearing his midriff.
Before you get started on next year's epic costume (July 18-21, 2013), check out some of the best costumes of Comic-Con 2012:
PHOTO GALLERY
Comic Con 2012