Just as Facebook begins to examine how to enroll one of its last untapped demographics(kids 12 and younger) the world's largest social network is facing a new criticism, that it's getting kids hooked on gambling.
That's at least the accusation leveled by one British university professor who found her 13-year-old upset after losing virtual money on a pet-adoption game called Fluff Friends.
"It's well-established that the younger the children start gambling, the more likely it is they will become habitual gamblers and also problem gamblers," Carolyn Downs of the University of Salford told The Daily Mail. "What we're doing is setting up these kids to be problem gamblers as they go through life."
Now, what's happening on Facebook today isn't the same as walking into a Las Vegas casino, plunking down some hard-earned greenbacks and cashing out at the end of the night (if you're lucky); Facebook's gambling games make users play with virtual currency. According to the social network's guidelines "[e]arnings within [an] App can't be cashed out in any way, including being converted into credit that may be used to gamble online or at a casino." However Facebook is also said to be exploring ways to open its platform to real-money gambling in the United Kingdom, according to a November report in eGaming Review.
There are currently plenty of Facebook games featuring poker or slot machines that invite users place bets using virtual currency. And though they usually target users above the legal gambling age limit, a precocious kid could circumvent such a restriction by embellishing his age.
The Daily Mail points to several casino-style gaming apps on Facebook, including Jackpotjoy and Slotomania. While the latter is "intended for use by those 21 or older for amusement purposes only" and the former is restricted to folks 18 and older, the cartoon art used in both titles appears to be kid-friendly in a similar way to wildly popular game CityVille.
JACKPOTJOY GRAPHICS: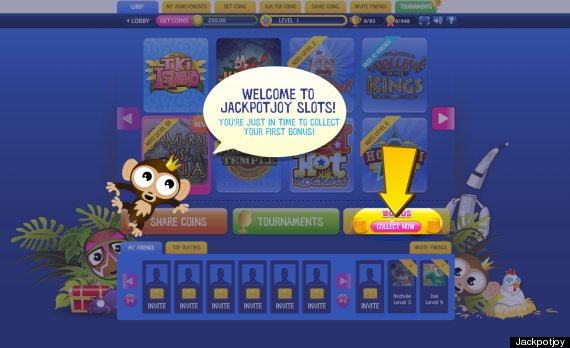 SLOTMANIA GRAPHICS: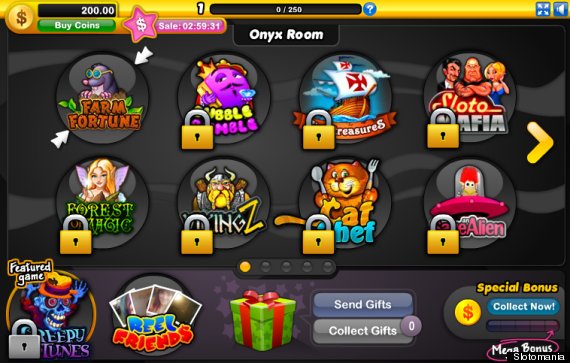 CITYVILLE GRAPHICS: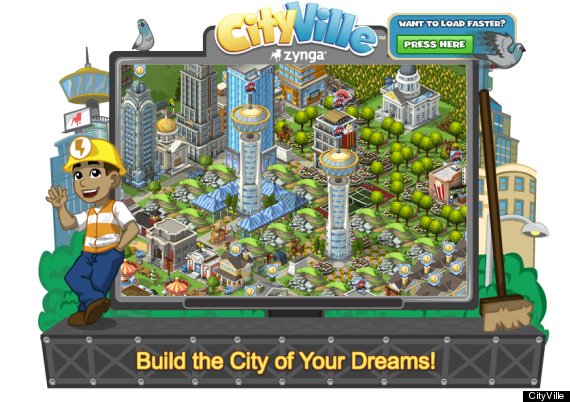 A Facebook spokesman told The Huffington Post that the social network's policies on in-app gambling comply with regulations. "When you are playing a game on Facebook you are playing with your friends in a safe secure environment. We comply with local law and all applications on Facebook are required to operate within the bounds of our developer guidelines," the rep said.
There have also been studies that suggest Facebook could have adverse effects on the young people's social development. For example, doctors are beginning to notice so-called "Facebook depression," according a study published in the American Academy of Pediatrics, in which kids get anxious about having friend requests rejected or failing to get "Likes" on posts. Another study, out of the University of North Carolina, Wilmington, contends that Facebook brings out the worst in kids' narcissistic tendencies.
But perhaps these ills are balanced out by teaching kids "virtual empathy" and socialization skills, as professor Larry D. Rosen of California State University, Dominguez Hills argued in a paper.
Of course, it's awfully difficult to say what lasting effects social networking will have on kids, this being the first generation raised on social networking.
"While nobody can deny that Facebook has altered the landscape of social interaction, particularly among young people, we are just now starting to see solid psychological research demonstrating both the positives and the negatives," Rosen said.
Do you think Facebook can cause gambling addiction in kids? Let us know in the comments.