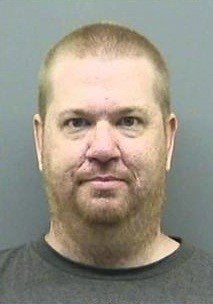 A 33-year-old man allegedly flew across the country to have a sexual relationship with a 14-year-old girl who is physically disabled.
Police in Florida arrested Jonathan Lane, who allegedly booked tickets using the teen's grandmother's credit card and hopped a flight on Sunday from Arizona to Tampa to rendezvous with the underaged girl. Lane's plans were thwarted by the girl's father, who intercepted him and tipped off the authorities.
The Weekly Vice reports that Lane had been sending lewd photographs and emails to the girl since June 2011. The electronic relationship developed, and Lane reportedly told the girl he wanted to fly to her home and have sex with her.
Cops say Lane admitted to knowing the girl's age, and that she was in a wheelchair. He was booked into jail and charged with transmitting harmful material to a minor, lewd battery, and traveling to meet a minor among other charges.