When is a Photoshop disaster reallllly a disaster, and when can certain apparent flubs just be chalked up to bad camera angles?
We raise this very important issue after spotting this cover of Natasha Poly striking a bold-lipped pose on the August issue of Vogue Russia. Our friends at Fashionista noticed that Poly's right arm appears to have vanished, giving the sort-of hilarious effect of her having a hand that's growing out of her head.
With all due respect to Fashionista (we're always hunting for Photoshop fails ourselves), we don't think this is a bona fide Photoshop fail. We decided to contort ourselves into a model-y pose to test it for ourselves.
If you look at our hand, it totally looks like it's sprouting out of our head, too -- when we've crooked our arm in just the right way.
There have been some legit Photoshop flubs lately -- Doutzen's amputated leg in another edition of Vogue comes to mind -- but we're tempted to give this one a pass.
Check out Poly's cover (and our shoddy recreation of the pose) below and tell us: is this a Photoshop fail?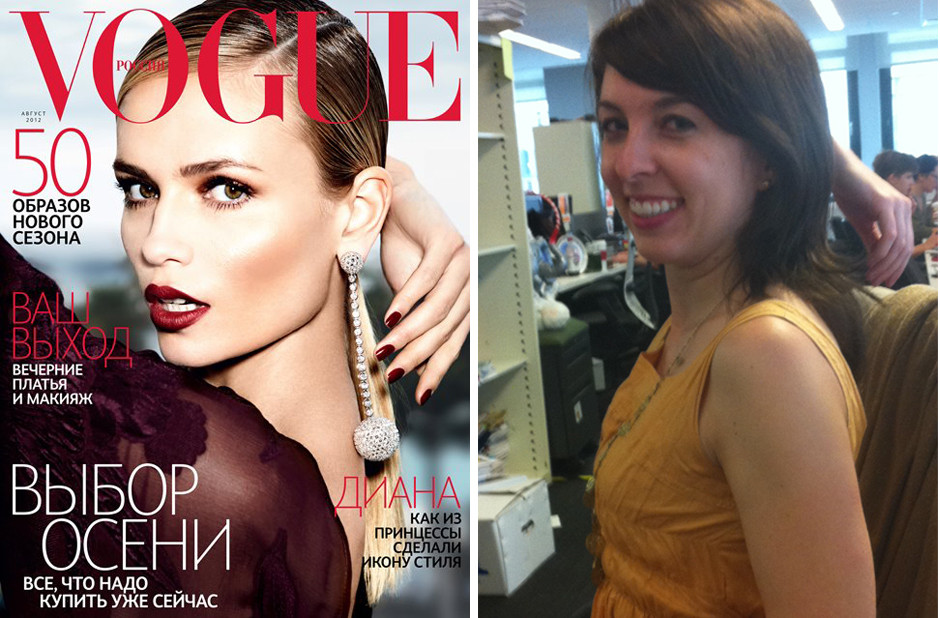 See more Photoshop disasters!
Want more? Be sure to check out HuffPost Style on Twitter, Facebook, Tumblr and Pinterest.