"Curly Sue" star Alisan Porter is all grown up! In fact, the adorable little girl who starred in the 1991 John Hughes film is now a mom.
Porter, 31, and her husband, Brian Autenrieth, welcomed a baby boy named Mason Blaise Autenrieth, on July 17, the couple confirmed to People.
"Mason Blaise Autenrieth. 7 lbs 20 inches long. Born 7/17 we are all very in love," Porter tweeted shortly after welcoming her baby boy, along with a photo of Autenrieth's daughter, Cassie, holding baby Mason.
She later added, "Can't sleep just staring at my child."
We bet there will be plenty of sleepless nights in Porter's future now that she's a proud mom of a newborn.
Porter married Autenrieth in March in an intimate ceremony in the Santa Monica, Calif., mountains.
"We've been friends for 13 years and it's the most incredible feeling to know you're marrying your best friend," Porter told People.
Check out photos of Porter below: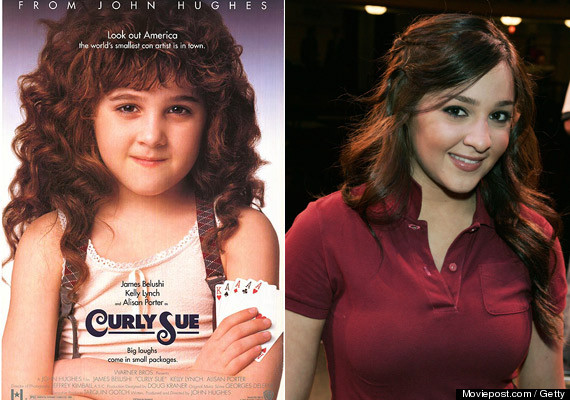 PHOTO GALLERY
Celebrity Babies On The Way
Also on HuffPost: