Want to know how to take a great self-portrait that really brings out your eyes?
Look no further than this monkey! The Houston Zoo tweeted this hilarious photo of a seemingly-smiling monkey striking a pose. The adorable photo was taken by a game camera in the wilds of Borneo, where the conceited monkey lives.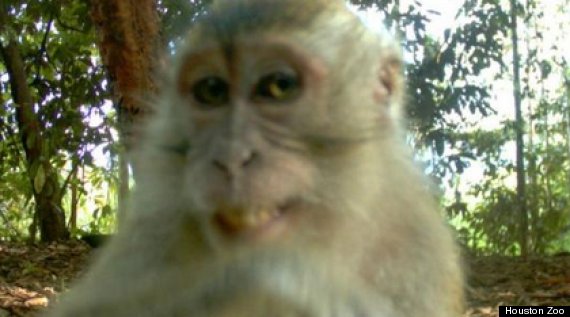 Way to work the camera!
AMAZING PHOTOS OF ANIMALS
BEFORE YOU GO