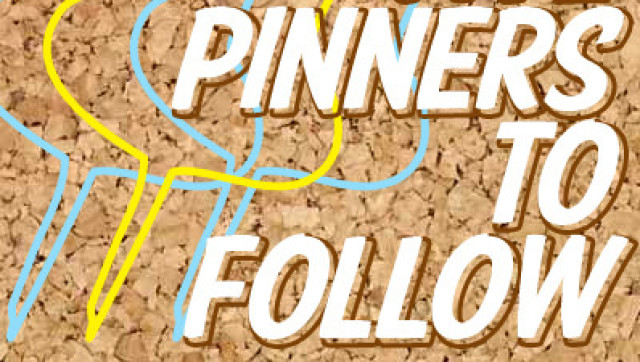 Looking for some design inspiration? This week's list of Hot On Pinterest won't disappoint! It includes a luxury furniture retailer, an HGTV host, and 3 other exciting pinners for you to check out ASAP!
Horchow: We love when this luxury furniture and housewares catalog shows up in our mailbox, so naturally we were thrilled to see that this company has curated over 60 boards teeming with beautiful items to fill our homes with. We were immediately drawn to their board called Year Of The Dragon: Decorating With Red, which is filled with shiny lacquered chairs, mirrors, and accessories all in crimson.
Kimberly Barbosa: This Stylelist Home reader says she's a "digital marketing gal addicted to pretty things." And we agree -- her board called Pretty Party has adorable ideas for hosting a fabulous soiree, including what to wear!
Emily Henderson: We are obsessed with watching Henderson's transformations on HGTV's "Secrets From A Stylist" and her Pinterest boards are just as exciting. Check out The Cool House for tons of really interesting and zany decorating ideas.
Cowboys & Cadillacs: This lifestyle blogger has a great sense of humor, and apparently a penchant for scotch. If you are thinking of revamping your clothing storage, you'll definitely find plenty of inspiration on her Closets board.
Thiago Hapner: This pinner from Curitiba, Brazil seems to have an eye for graphic design. His board called Stationary Design has lots of examples of modern printed goods like business cards, coasters and invitations.
Want to see your account in our weekly top 5? Then send us an email! Simply click "Send Us A Tip" (below) with a link to your account. (We also accept nominations!) And don't forget -- Stylelist Home is on Pinterest, too.
Have something to say? Be sure to check out Stylelist Home on Twitter, Facebook and Pinterest.