Four people were struck by lightning during Wednesday's massive thunderstorm that brought a dangerous combination of hail and high winds to New York City.
ABC reports a 21-year old woman was struck in the arm and face near Queens College, sending her to New York Hospital in Queens with minor injuries.
The other three individuals were struck at the Bronx Zoo, including a 36-year old man and 34-year old woman who were admitted to Jacobi Medical Center in stable condition.
Lightning from Wednesday's storm also damaged the home of Olympian Maria Michta in Nesconset, Long Island.
Michta first tweeted, "that fire was at my house and we lost two cars" and then took to Twitter again to say, "Thank God family is safe, house still standing...lost two cars but was able to save our American Flag!"
Michta will compete in the race walk event at the upcoming London Olympics.
While flying 10,000 feet above Queens, former NFL player Dhani Jones took this incredible photo Wednesday: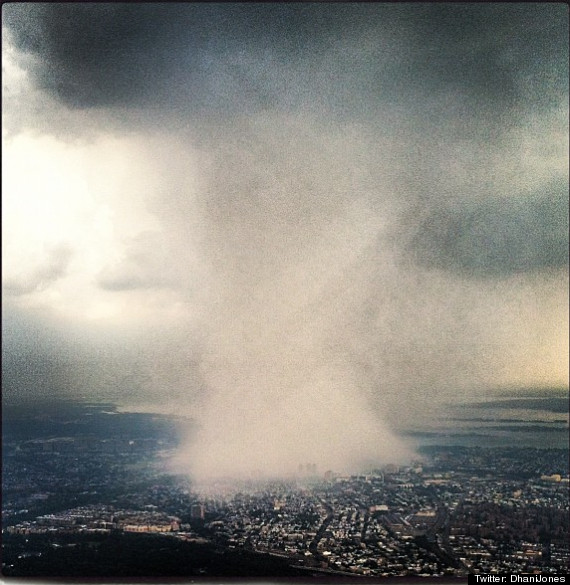 Check out reactions from the crazy storm below: