While her sister was out being all princessy (read: wearing patriotic colors and gladhanding at the National Portrait Gallery), Pippa Middleton played the role of regular gal with a morning trip to Starbucks.
We'd say "She's just like us!" except she ordered a healthy banana with her coffee, whereas we're shamefully devoted to our carb-tastic croissant(s). Such discipline, that Pips.
But let's get down to the fashion. We're loving the return of Middleton's ballerific aviator shades, perfect for avoiding the paparazzi. And with her hair blowing in the wind like that? Pure glamour.
Her clothes, on the other hand, were average Pippa fare: covered top, bare legs, and a coordinating shoes and jacket and bag. She may not be a Vogue-worthy style icon, but England's most famous sister is certainly a cute dresser.
Is Pippa's look too matchy-matchy or is it just the right amount of sweet? Tell us what you think!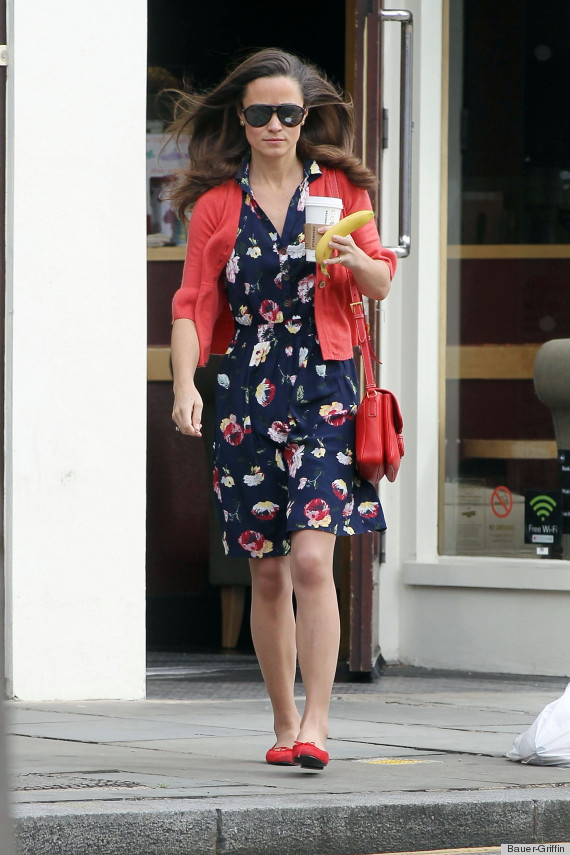 Want more? Be sure to check out HuffPost Style on Twitter, Facebook, Tumblr and Pinterest.