Casting Lindsay Lohan and pornstar James Deen in the same movie is a sure-fire way to start some rumors, and a new photo from the set of "The Canyons" will only further whispers about Lohan and Deen's love lives.
The shot, posted Wednesday on the film's Facebook page, shows Lohan and Deen in bed as a clapboard operator gets set to mark the start of the scene. The caption for the photo reads, "The Canyons day four."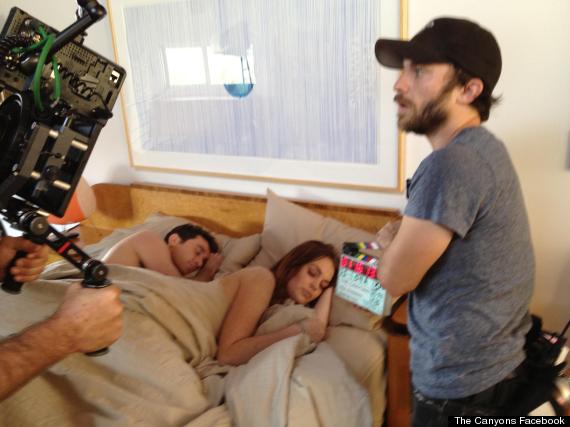 Of course, this is Lindsay's second sleepover to make the news lately. Earlier this month, she spent a lovely evening playing board games with Lady Gaga and Lana del Rey at Los Angeles' Chateau Marmont.
The trailer for "The Canyons" was also released Wednesday, though neither Lohan nor Deen appear in the clip.
Though many wondered if there would be graphic depictions of sex in the film, Deen has insisted that his pornography skills would not be showcased. "This is not an adult film," Deen told Animal NY. "We are not trying to arouse people. If someone does get aroused, well, it happens. [...] It's not graphic sex for the sake of graphic sex. In the script you don't see anything like, 'You see [Lindsay's character] turn around and flash her boobs!'"
The film does not have a release date.
BEFORE YOU GO