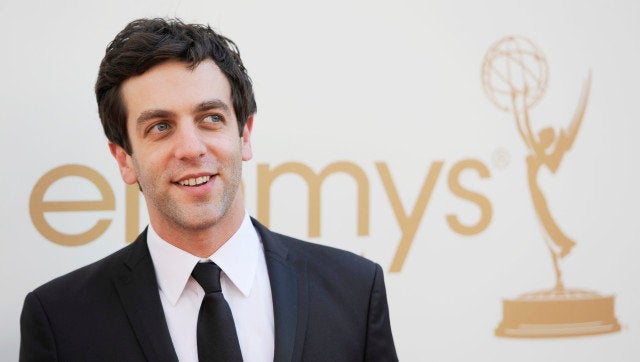 Angelenos, get ready to laugh.
FYF Fest -- the annual music festival, which will be in LA State Historic Park -- has a stand-up comedy component, and event organizers just released the lineup of comedians set to perform.
Live comedy has been a tradition at this event (and other indie music festivals) for years now, but the lineup at FYF this year is really special. Among those set to perform are "The Office" executive producer and writer BJ Novak, "Arrested Development" star David Cross, and "Tim & Eric: Awesome Show Great Job!" favorite Maria Bamford. They'll take the stage alongside indie acts like M83, James Blake, Future Islands, and Sleigh Bells.
Here's the full comedy lineup:
BJ Novak
Brendon Walsh
Brent Weinbach
Dana Gould
David Cross
The Eric Andre Show
Jim Hamilton
Joe Sib
Jonah Ray
Kumail Nanjiani
Leo Allen
Maria Bamford
Matt Braughner
Matt Dwyer
Neil Hamburger
Pete Holmes
Rory Scovel
The Sklar Bros
Sean O'Connor
PLUS: Check out performances by our top 10 comedians below:
PHOTO GALLERY
FYF 2012 Comedians