Choosing locally-produced products comes with troves of benefits: Shrinking your carbon footprint, supporting local industry and accessing top-quality goods. But you're not the only one in the house that can become a locavore. Your pet can go local, too!
Last week, we polled Earth911 readers to find out if they chose locally-sourced pet food for their four-legged friends. In the interest of full disclosure, our informal homepage poll is more of a just-for-fun question than a scientific survey. But nevertheless, we were a bit surprised by what we found. After five days, a mere 3 percent of respondents said they opted for local pet food.
We couldn't help but wonder why our community of readers, who tend to prefer locally-produced products for themselves, didn't go local when it came to pet food. After much deliberation, we concluded that the answer is simple: most people simply don't know that local pet food resources exist in their area.
If you're surprised to learn that the same principles of living and eating locally can also apply to your pet, Earth911 is here to give you the run-down on all of your options – and, believe it or not, there are many.
Greenies looking to help their furry friends go local can purchase pet food made from locally-sourced ingredients at co-ops, have it delivered to their homes through Community Supported Agriculture (CSA) programs or make their own pet-friendly grub using local ingredients. A growing number of restaurants will even allow you to eat out with your pet in tow.
To find out which local pet food option is right for you, check out our quick and easy guide – chock-full of useful tidbits that will help you make an informed decision.
Our local pet food guide:
Shop At A Co-Op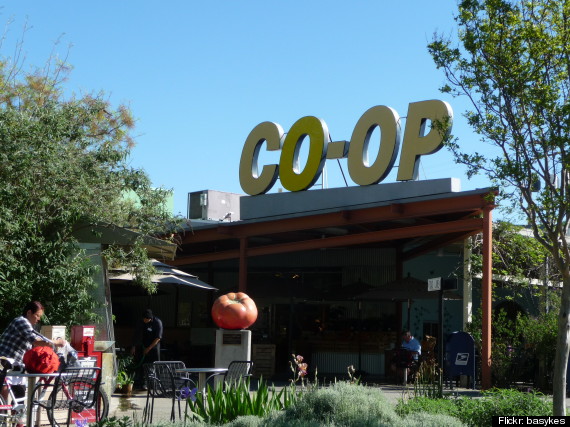 Flickr image courtesy of Basykes
A growing number of start-up companies and small businesses devoted to producing all-local pet food are springing up across the country. A quick Web search with your town's name and the words "local pet food" should help you track down a few. But if you're looking for a wider selection, you may want to consider stopping by a cooperative grocery store (aka co-op) in your area that sells local pet food.
Check out this handy state-by-state guide from the nonprofit Organic Consumers Association (OCA) to find a co-op in your community that carries local pet food. Some co-ops are devoted exclusively to selling food for pets and livestock, while others sell pet-friendly options alongside local produce and other conventional grocery picks. The OCA list also includes health and natural foods stores, but you may save some cash through membership discounts if you opt for a co-op instead.
A Reader Asks: Earth911 Answers: How Can I Green My Kitty?
Most local pet food you'll find at co-ops is raw – which may sound a little icky at first, but some veterinarians say a raw diet is actually better for your pet's health. According to the Healthy Pet Journal, an online resource compiled by experienced vet and Cornell School of Veterinary Medicine graduate Larry Siegler, raw food diets can help pets deal with problems such as flea infestations, hot spots, continual shedding, poor dental and gum health, allergies and gastro-intestinal issues. Additionally, your pets' short intestinal tracts are actually better suited for consuming raw foods.
Raw pet food also tends to carry a much lighter environmental footprint than commercial foods, as producing pet food at large factories requires a substantial amount of energy, water and chemical additives.
Talk to your veterinarian before putting your pet on a raw food diet. He or she will help you decide which raw foods will provide your pets with the nutrients they need. Also, ask your vet if you should take any additional precautions when cleaning up after your pet, as some research shows that pet feces may become contaminated with more harmful bacteria if fed raw food diets instead of commercial foods.
Learn More: Get Started Green: Shopping at a Co-op
Choose A CSA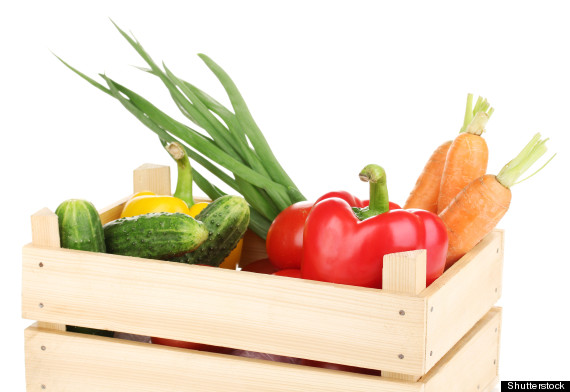 In a Community Supported Agriculture (CSA) program, members sign up for individual subscriptions to a farm or small group of farms for the length of a growing season. In return, local growers provide a bag or box of seasonal produce and other farm products each week.
Some CSA shares only include produce, while others contain additional items like meat, eggs, dairy and prepared farm products. Many of these diversified CSAs are also beginning to offer local pet food to members as demand for healthier pet food rises nationwide.
Like the choices found at co-ops, most local pet food offered by CSAs is raw. The idea of feeding your pet uncooked food may sound a little gross, but some veterinarians say raw diets are actually better for your furry friend's health and can ward against common ailments. For the health of you and your pet, talk to your vet before switching to a raw food diet.
More Eco Pet Care: Best Green Products for Your Pet
To find out if a CSA in your neighborhood offers local pet food, start by browsing a list of programs in your area. Use LocalHarvest's state-by-state CSA directory to track down programs near you, and call a few in your community to ask if they offer raw, local pet food to members.
For best results, only call local CSAs that provide meat and dairy products and allow members to customize their weekly shipments (some programs ship the same box out to every member each week).
Note that while the local pet food trend is growing in CSAs, many programs do not offer this service to members. If the CSAs in your area do not offer local pet food, ask them to let you know if they add this service in the future, and try another option on our list in the meantime.
Related: Corporations Jump on the CSA Trend
Make Your Own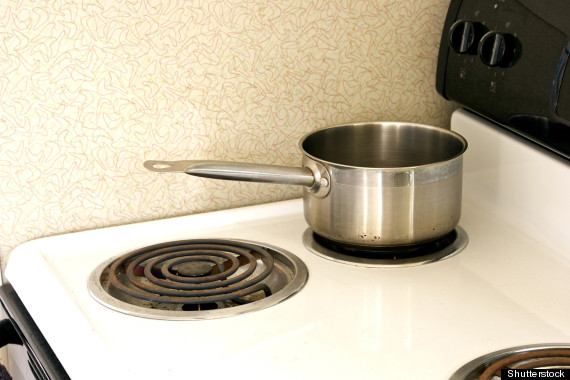 Sure, you can purchase local and raw pet food from co-ops and CSAs. But if DIY is more your style, you can also whip up a batch of pet-friendly food right in your own kitchen using local ingredients.
DIY pet foods will differ greatly depending on the size and breed of your furry friend. Generally, raw dog food contains a combination of raw meat, vegetables and whole grains. Since cats are strictly carnivores and their stomachs aren't well-suited for digesting grains and veggies, raw meat and organ meat are usually the main ingredients in raw cat food.
Talk to a veterinarian before putting your pet on a raw food diet. He or she will determine the ingredients that are best for your pet's medical and nutritional needs. If possible, try to find a vet that advocates raw food diets to ensure he or she is well-versed in the subject and can provide you with detailed advice.
Don't Miss: Reusable Cat Litter Made From Recycled Tires
In many cases, your vet will work with you to develop a specific recipe that's right for your pet. For further guidance, check out these tips, sample recipes and do's and don'ts on raw cat food and raw dog food from EthicalFoods.com.
Note that DIY pet diets are not for the squeamish. For meat ingredients, you'll not only have to handle common cuts like shanks and shoulders but also slightly more, shall we say, exotic components like heart, liver and other organs. Remember to always use safe food handling procedures, and store finished pet food in the fridge or freezer to keep it from spoiling.
If you notice any changes to your pet's health or behavior after switching to a raw diet, consult a veterinarian immediately just to be on the safe side.
BEFORE YOU GO