If the upcoming 50th anniversary of Marilyn Monroe's death has left you mourning for the late actress, we have good news: You can rest eternally (almost) next to her. There is one remaining crypt left in her row at the Pierce Brothers Westwood Village Memorial Park and Mortuary in Los Angeles and it's for sale. Marilyn will be just below you and a few spots over, said a mortuary spokeswoman. The asking price: around $250,500. In real estate parlance, you're paying for location here.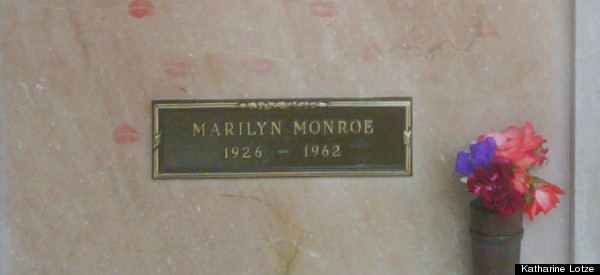 But Monroe's presence clearly has driven property values up in the neighborhood, so to speak.
A few years ago, the crypt directly above her was auctioned on eBay and fetched a winning bid price of $4.6 million. The sale wasn't concluded though -- the Japanese buyer couldn't come up with the funds. The crypt in question is occupied by Richard Poncher, a man whose deathbed wish was to be laid to rest face down on top of Marilyn Monroe.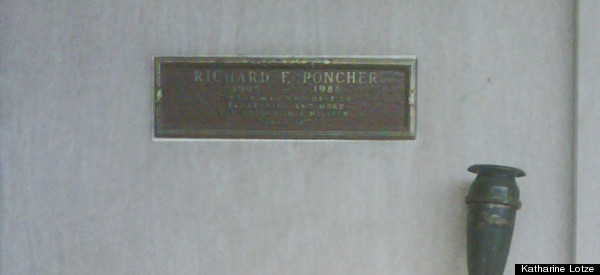 Poncher's widow Elsie, who initially obliged with her husband's deathbed request, later had second thoughts. She told the Los Angeles Times that it would be nice to pay off the mortgage on her Beverly Hills home from the sale of her husband's final resting place. A visual inspection by The Huffington Post however indicates that Poncher is still where Elsie put him, suggesting that negotiations with subsequent eBay bidders didn't pan out either.
Katharine Lotze contributed to this post.
BEFORE YOU GO