Architects at Studio a+i in Dumbo have released a new design for the upcoming AIDS memorial in Greenwich Village.
The original design, "Infinite Forest," was unveiled in January and featured mirrored glasses and trees. But as New York reports, negotiations between developer Rudin Management and the local community board forced architects to create a new model with much less space.
Studio a+i explains the importance of creating the park:
The act of memorializing the AIDS epidemic with a physical gesture goes beyond remembering and honoring the dead. AIDS is not a war, nor a disease conquered. There are no definite dates or victims. In our design process, we emphasize the changing and varied ways through which AIDS affects us personally and as a society. It is important to create a space that conveys our sense of solemn respect, remembrance and loss, without resorting to symbolism around a date, image, or names.
Check out their latest design below: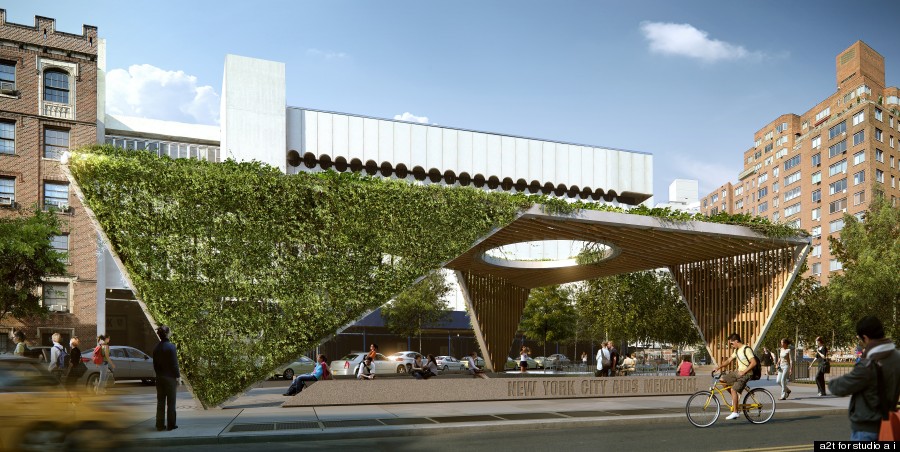 BEFORE YOU GO