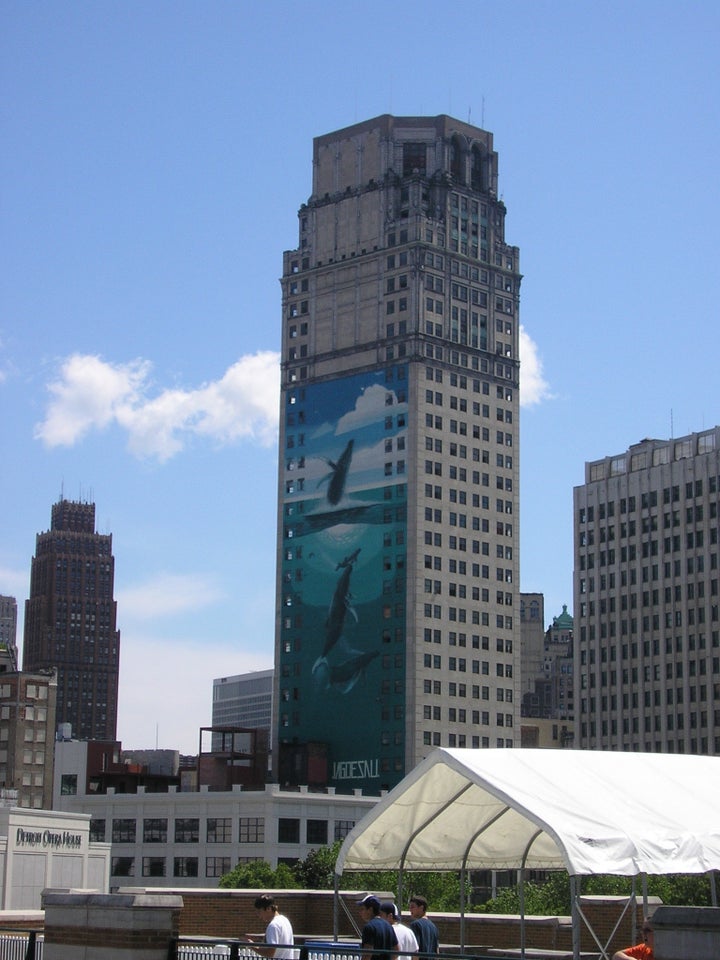 There may be no saving Detroit's whales.
When the iconic blue humpback whale mural on downtown's Broderick Tower -- now covered by a banner for Verizon's 4G network -- fades from weather or succumbs to some other fate, it's gone.
That's the message from the artist and the building's owners.

Read more on Crain's Detroit Business