We are firm believers that many people in the art world need to lighten up. Perhaps they could take a hint from Hanksy, the hilarious New York-based street artist whose celebrity spoofs have brightened up our days through "Ferrell Cats" and Bruce Willis tributes. Recently Hanksy took on America's most charming bachelor, George Clooney, a notorious prankster himself.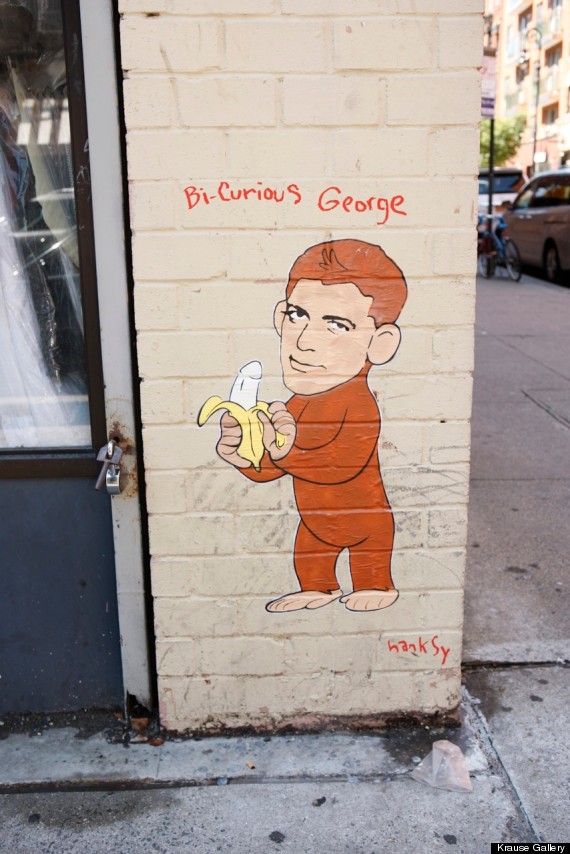 For his Hanksy makeover, Clooney is remade as a sexually experimental version of a beloved children's book character, "Curious George." Clooney gives his signature smirk while suggestively holding a phallic-shaped banana. Hanksy was careful to specify the art prank was pure pun on his Twitter account, although many have questioned the actor's sexuality in the past. In an interview with the Advocate this year, Clooney said, "I'll be long dead and there will still be people who say I was gay. I don't give a shit."
Image courtesy of Krause Gallery.
BEFORE YOU GO