Who doesn't enjoy a lively game of ping pong? But to splurge on a custom made concrete table like this one, you'd have to be pretty into it. So it doesn't exactly surprise us that this one was commissioned by professional tennis players Andre Agassi and wife, Steffi Graf. We can only imagine the intense table tennis tournaments that go on at that home!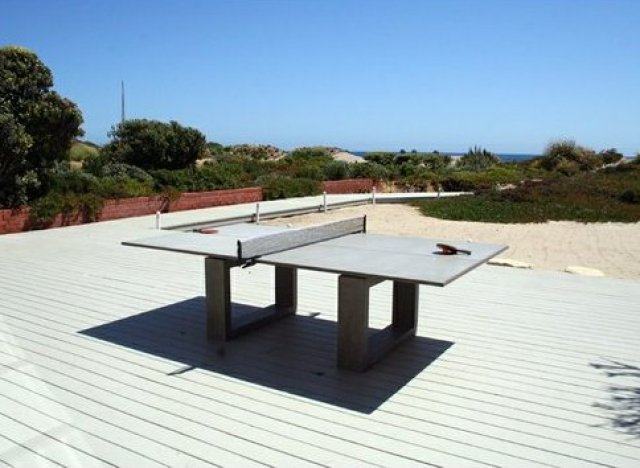 Photo by Custommade designer James Dewulf.
This ping pong table, made by Custommade designer James Dewulf, who specializes in concrete art, is rock solid. The piece, which costs $5,200, can sustain any outdoor weather and double as a dining table. But the most outrageous aspect? The table weighs a whopping 900 pounds! So just don't expect to take the game inside once you've set up the table in your yard!
Have something to say? Be sure to check out Stylelist Home on Twitter, Facebook and Pinterest.