As food editors and total nerds for all things food, we know one irrefutable fact: sometimes something that sounds like it will be terrible, will actually be amazing.
This is what happened when we got into our time machine, and tried out the recipe for Ham Balls from "A Book of Hors d'Oeuvre" by Lucy G. Allen, first published in 1925.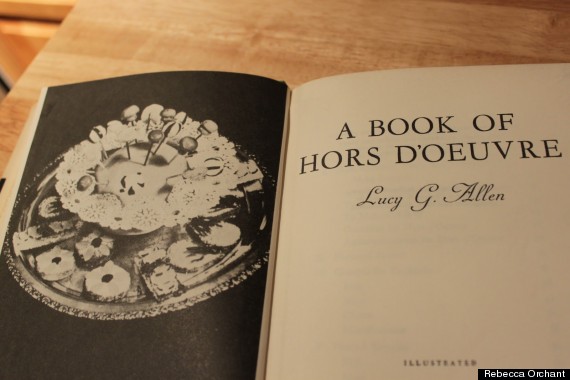 We're not sure what it was about about American cooks in 1925, but they really loved to grind up ingredients, bind them together with mayo and roll them into balls for cocktail party appetizers. As we rolled these bites into spheres, studded them with capers and inserted a serving pick into each, we were pretty sure everyone involved was going to be completely grossed out.
Disconcertingly pink, polka-dotted with green, like some unholy elementary school art project that you are supposed to eat, we cautiously took our first bite.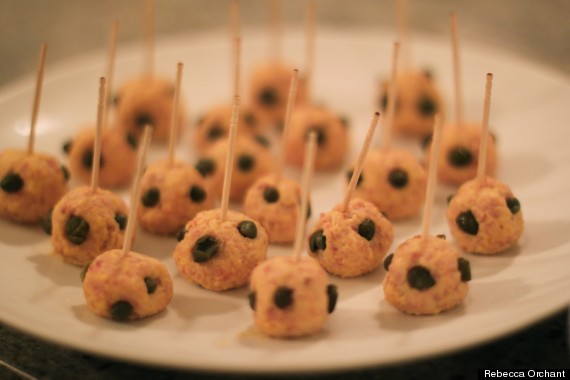 To our surprise and delight, these were actually incredibly delicious. The smoky flavor of the ham went perfectly with the saltiness of the capers. These paired perfectly with the whiskey cocktails we were drinking that evening, but we think they'd be just as delicious with a summer ale or glass of rosé.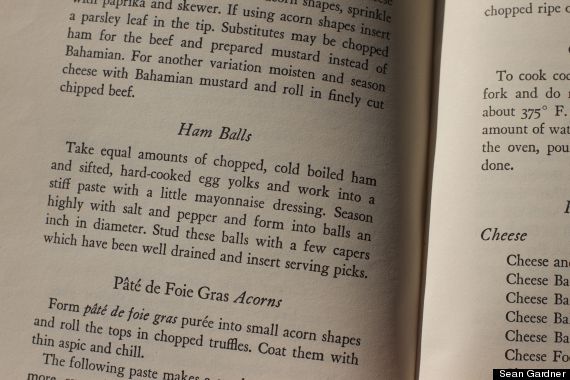 The recipe, as you can see from the picture above, is pretty simple and exactly what it sounds like. Somehow, Ham Balls became better than the sum of their parts. This vintage cookbook experiment actually made us Ham Ball believers. If you are willing to give this recipe a go (and we promise, if you like ham and capers, you won't be disappointed), we'd love to see pictures and hear how it went!
BEFORE YOU GO