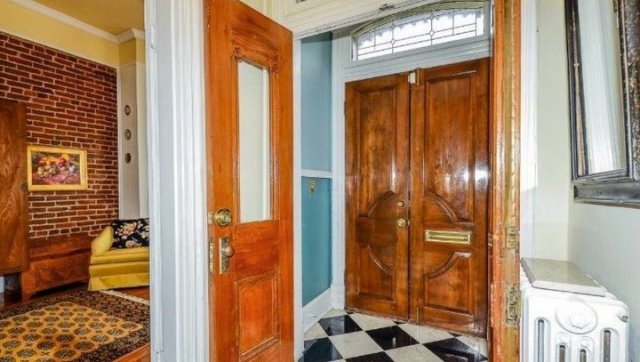 WASHINGTON -- Do Capitol Hill homes have armchairs nicknamed "the seat of power"? They should.
Current real estate offerings on and around the Hill go to extremes. They include a Senator-worthy house with nine bedrooms and 7,125 square feet going for more than $2 million and a more intern-friendly 422-square-foot studio listed at just more than $200,000.
If you haven't been elected to office but you are being paid, you can choose among charming row houses, condos and other abodes available at a range of prices. Our favorite: a brick house that looks like a Victorian crossed with an office building crossed with a rocket ship. We imagine that well-heeled lobbyists might favor the well-appointed two-bedroom condo across the street from the Cannon House Office Building.
Check them all out in our slideshow of the Hill's best offerings below:
PHOTO GALLERY
Capitol Hill Real Estate
BEFORE YOU GO