New York magazine put a twist on one of the most iconic magazine covers of all-time for its most recent issue.
Its July 30 cover story asks whether the country is really on the decline, or people are just panicking over the idea. The cover features just three words — "Is America Dead?" — in big red type against a black background.
The design is a remake of Time magazine's famous "Is God Dead?" cover. Dr. William Hamilton wrote the cover story for the April 8, 1966 issue. It created such a stir that, according to his New York Times obituary:
Dr. Hamilton became the target of death threats in the year after the article was published. He left his job, feeling ostracized. And he spent a good deal of the rest of his life — he died on Feb. 28 at 87 — adding air quotes with his fingers around the word God, which was what he had meant when he referred to "the death of God," he said.
Below, see Time's original cover and New York magazine's take on it.
PHOTOS: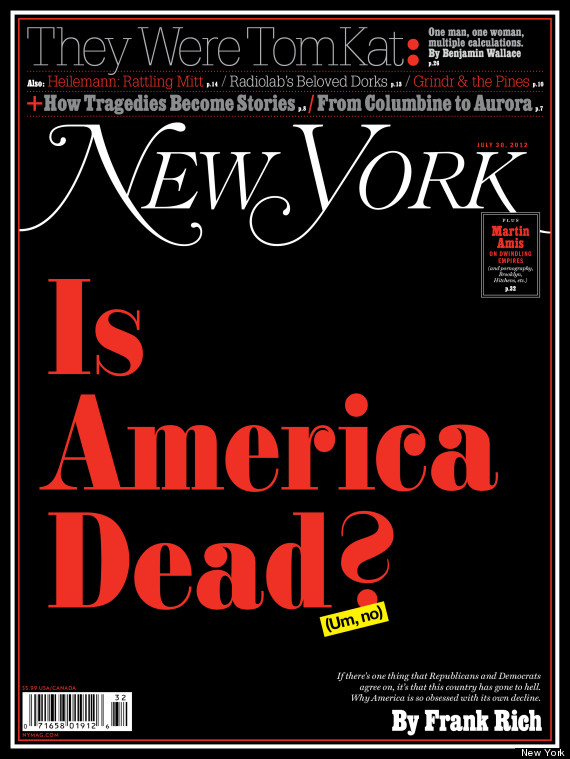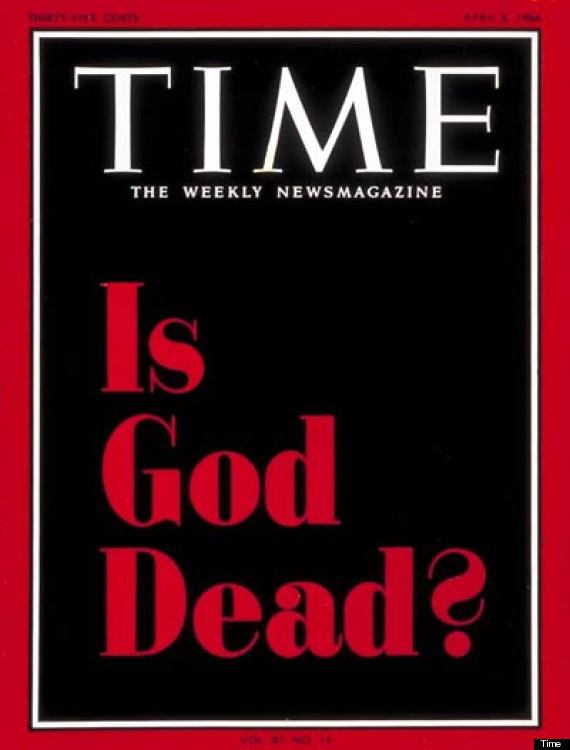 BEFORE YOU GO