We're admittedly pretty big fans of Kate Hudson. The actress has perfectly bridged the gap between relaxed, bohemian style and glamourous red carpet dressing. Plus, she does her own makeup. So we weren't too surprised to find out that Ann Taylor signed on the actress for a third ad campaign.
The retailer's Fall 2012 ad campaign features the 33-year-old looking, well, just like she's looked the past two seasons. While Kate is beautiful in all of the 1960s Paris-inspired looks, there's nothing too remarkable about these ads. But then we took a closer look at one of the photos and noticed that something was a little...off.
In a shot of Kate wearing a deep blue peplum outfit (a particularly chic ensemble for Ann Taylor, if we say so ourselves), her head seems as if it's been photoshopped off her body and rotated a few unnatural-looking degrees to the side. We've been trying to replicate the pose to see if there's a way that this could have actually happened, but so far our poor little necks couldn't make it quite as far as Kate's did.
We have so many questions. Is Kate uncomfortable? Where's her neck? Can a person's head actually move like that? Check out the photo in question and scroll down to see the rest of Ann Taylor's Fall 2012 campaign.
PHOTO: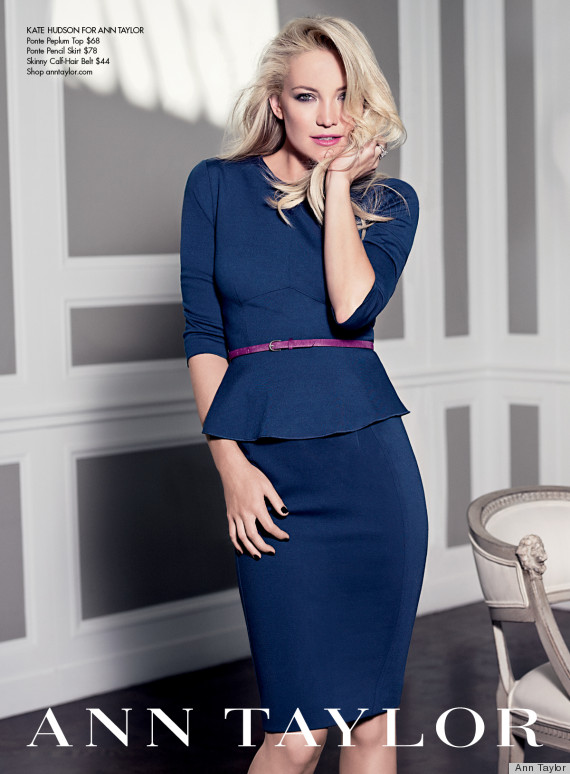 See the rest of Kate Hudson's latest campaign for Ann Taylor!
Want more? Be sure to check out HuffPost Style on Twitter, Facebook, Tumblr and Pinterest.