Title: "I Will Lie To Mommy"

Author: Hailey

Age: 6

Created: Summer 2012

The backstory: Mom says Hailey blamed her brother for melting a popsicle under the couch (when he wasn't even home). Her punishment was to write "I will not lie to mom" ten times.
What happened next: Hailey forgot to include one very important word.
Really Hailey? Was this intentional? It almost seems too good...
The take-away: Every. Word. Matters.
Has your child drawn or written something adorable? Send a photo to parents@huffingtonpost.com and it may be featured as our Cute Kid Note of the Day!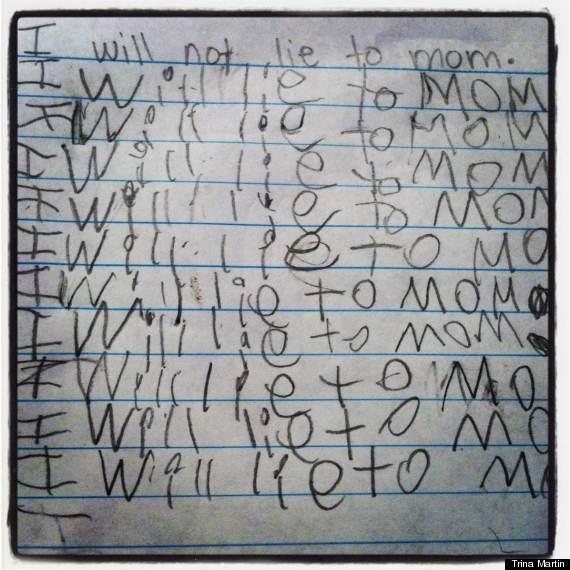 Next Cute Kid Note of the Day: Why Being A Girl Is 'Wonderful'
BEFORE YOU GO
PHOTO GALLERY
Cute Kid Notes