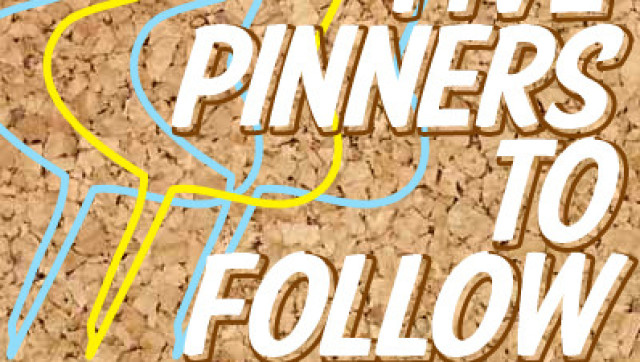 It's no big surprise that Pinterest continues to be our go-to source of design inspiration these days. So, it was easy to round up 5 new pinners for you to check out for this week's Hot On Pinterest installment. We've turned to one of our favorite designers, a sample sale site we visit daily and more for some amazing images. Read, set, click!
Eddie Ross: Curated by one of our favorite designers and stylists, Ross' Pinterest account does not disappoint! Besides for fabulously fun boards organized by holidays, his board called Table Settings is an excellent resource for setting up for a sit-down soiree.
Jennifer Hazelton: This Stylelist Home reader's account is a must-see. We are especially enamored with her board Garden Ideas, because it is filled with pictures of dreamy backyard retreats and stunning flowers.
Boulevard de L'antique: This blogger and crafter from Panama City is inspired by all things vintage and retro. And many of the photographs on her board Flea Market & Antique Stores are her own from her adventures hunting for one-of-a-kind pieces.
One Kings Lane: It's pretty obvious that the minds behind this amazing furniture and decor flash sale site would have an eye for fabulous pins. It's ridiculously hard to pick just one favorite, but we're loving their Pastel Persuasion board for soft and ethereal inspiration.
Lisa Welding: This pinner from Munroe Falls, Ohio has collected a slew of colorful images ranging from interiors to fashion to funky products she likes. We're pretty amazed by her Hand Lettering board, a round-up of out of this world calligraphy styles.
Want to see your account in our weekly top 5? Then send us an email! Simply click "Send Us A Tip" (below) with a link to your account. (We also accept nominations!) And don't forget -- Stylelist Home is on Pinterest, too.
Have something to say? Be sure to check out Stylelist Home on Twitter, Facebook and Pinterest.