Following last Wednesday's hail storm and high winds, the city is gearing up for yet another dangerous storm that could potentially bring widespread power outages and even tornadoes to the area.
Governor Cuomo has issued a warning urging New Yorkers to prepare for the inclement weather. In a statement released on Wednesday, Cuomo said, "I urge all New Yorkers to take caution and pay attention to local radio and television reports for the latest information on the progress of these summer storms. Proper precautions undertaken now can help ensure that the strong winds and heavy rain cause as little damage as possible and that families and individuals are kept safe from harm."
According to Weather.com, thunderstorms are expected to hit the region starting in the late afternoon into the evening hours. Thursday's forecast will also be marked with high levels of humidity and rising temperatures.
Forecasters have predicted a moderate risk of severe weather for the state, which they say is fairly rare for this part of the country. Along with isolated tornadoes, which could potentially hit northern New Jersey and the Hudson Valley, lightning is expected to be particularly problematic with this system.
Last Wednesday's severe weather brought a heavy downpour of strong winds, hail, and thunder and lightning to the city. A stunning photo taken by former NFL player Dhani Jones captured the storm in Queens: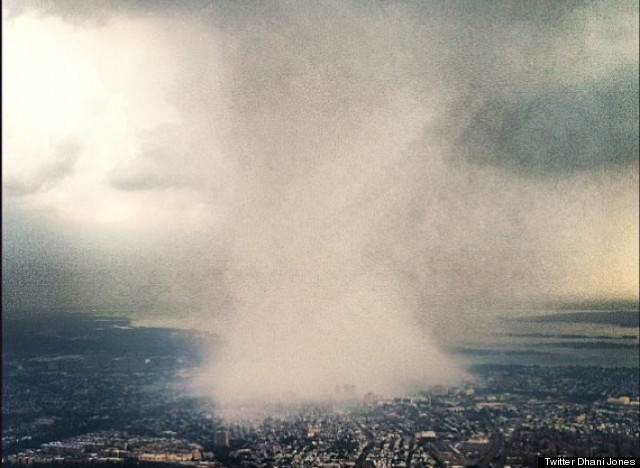 New Yorkers also took to Twitter to express their thoughts on the crazy weather:
BEFORE YOU GO