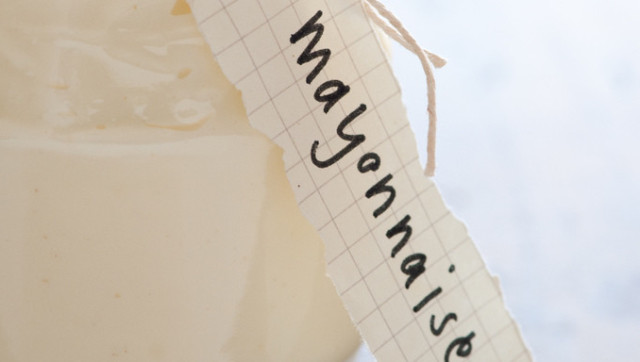 During the summer there are plenty of ice cold drinks in your house all the time keeping you cool. But if you don't use a coaster you can end up with a nasty water mark on your wood from drinks that sweat in the heat. Luckily, you may not have to live with those rings forever because we have a simple tip to help remove them!
First, spread two tablespoons of mayonnaise on a paper towel. Then, lightly press the towel on the water mark. Let sit for about 15 minutes. Next, remove the paper towel. The stain should be gone. If it's still there, add ashes (such as wood) to the mayonnaise and reapply the mix to the stain.
Have something to say? Be sure to check out Stylelist Home on Twitter, Facebook and Pinterest.