Robert Adams' photographs of the American West span from 1964 to the present day, quietly tracing the changes the landscape underwent throughout this period. Adams' stance is one of silent perseverance: he presents no spin on the images he depicts. And yet his takeaway is clear, for it lives truthfully in the photographs themselves.
In an upcoming exhibition in August, Yale University Art Gallery presents "The Place We Live," a retrospective spanning 40 years of Adams' artistic journey in a rapidly changing world. He asks in his artist statement: "Are there grounds now and then for an unironic smile?" We certainly hope so.
Adams, born in New Jersey, grew up a model Boy Scout who frequented the outdoors as well as art museums. While he fostered his growing interest in photography he also received a B.A. and Ph.D. in English, making for eye-opening artist statements that will break your heart. Adams takes no singular position on the complex relationship between man and environment, progress and decay. Most present unapologetic accounts of the residue of the human obsession with profit, leaving devastation where natural riches once grew of their own volition. Tattered stumps, trampled forest floors and skies that look as if they are in mourning present factual evidence of our unnoticed violence. Yet his posture is always one of poise and restraint, positioning his works as tragic elegies instead of polemics. Like a proper elegy, Adams celebrates beauty and life as well as mourning loss.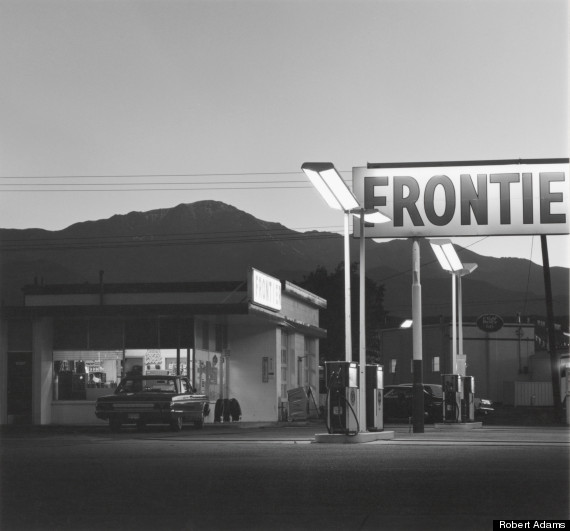 Throughout his career Adams has photographed the silent majesty of open plains, the cottonwood trees, the natural whispers audible on summer nights and the shriveling Pacific Coast. Yet against the odds, Adams manages to find beauty in all of his images no matter how disheartening their initial takeaway. In his statement for the 1974 exhibition "The New West" Adams wrote: "All land, no matter what has happened to it, has over it a grace, an absolutely persistent beauty." This is the overarching theme of Adams' works, which do not attempt to admonish or judge us based on our desires and priorities. Instead he urges us to look quietly at what remains, and if we can, attempt to smile.
"Robert Adams: The Place We Live, A Retrospective Selection of Photographs" will show from August 3 - October 28 at the Yale University Art Gallery.

See a preview of the exhibition below:
PHOTO GALLERY
Robert Adams
BEFORE YOU GO