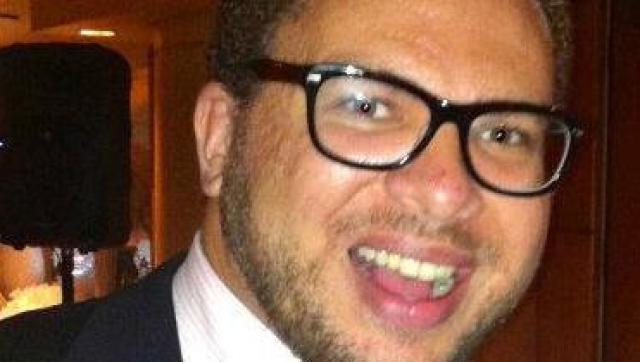 For this installment of The Huffington Post's "My D.C." Q&A series, we talked with Jared Harrison, director of development for Parents, Families and Friends of Lesbians and Gays.
Involved in the LGBT community in both his day job and his nightlife, Jared Harrison spends his days behind a desk for PFLAG and his evenings exercising his vocals chords as a member of the Gay Men's Chorus of Washington.
A social maven, Harrison can often be seen on U Street dressed in what he described to The Huffington Post as "a rainbow-colored wardrobe."
The Huffington Post: What do you do for a living?
Jared Harrison: I'm the director of development for PFLAG National, which is a non profit that supports, educates, and advocates on behalf of lesbian, gay, bisexual, and transgender people, their families, friends and straight allies.
HuffPost: Where do you live?
JH: Logan Circle, right near the Watermelon House. Yes, it's exactly what it sounds like.
HuffPost: What's your commute like?
JH: I walk to and from work, so I see the same stretch of Rhode Island Avenue and its other foot commuters everyday. Twice.
HuffPost: What's your favorite local spot to take out-of-town visitors?
JH: My friends' homes. I think the people are what make this city great, so what better asset to show off than them!
And then Nellie's rooftop.
HuffPost: What's your position on D.C. statehood?
JH: I can barely order pizza with friends without having input on toppings, so the fact that my vote means nothing drives me nuts. I still vote. And I still go nuts.
HuffPost: What's your favorite local neighborhood?
JH: Mine -- that's why I live there! It's great to be so close to the shops and restaurants on 14th Street and the nightlife on U Street and still maintain a quaint neighborhood feeling. Plus it's where many of those great pals live too.
HuffPost: What's your favorite local restaurant?
JH: Hank's Oyster Bar. It's quaint and delicious, and while they're not as good as the ones from my home state of Connecticut, their lobster rolls still rock.
HuffPost: Should D.C. lift its height restrictions on buildings?
JH: Never. Part of Washington's charm is seeing the sky. And I love being able to catch glimpses of our most special monuments in any old fourth-floor walk up.
HuffPost: What do people in D.C. complain about too much?
JH: Living in a swamp. Although I'm admittedly one of the biggest offenders.
HuffPost: Why does PFLAG need to exist?
JH: PFLAG is celebrating its 40th anniversary this year, and was founded by one mother who stood up publicly in support of her gay son. Hopefully the work the organization does to educate and advocate on behalf of LGBT issues can ease up when we've achieved greater equality. But as long as people come out of the closet and need the support of people they love, there will always be a place for PFLAG.
PHOTO GALLERY
PFLAG Through The Years