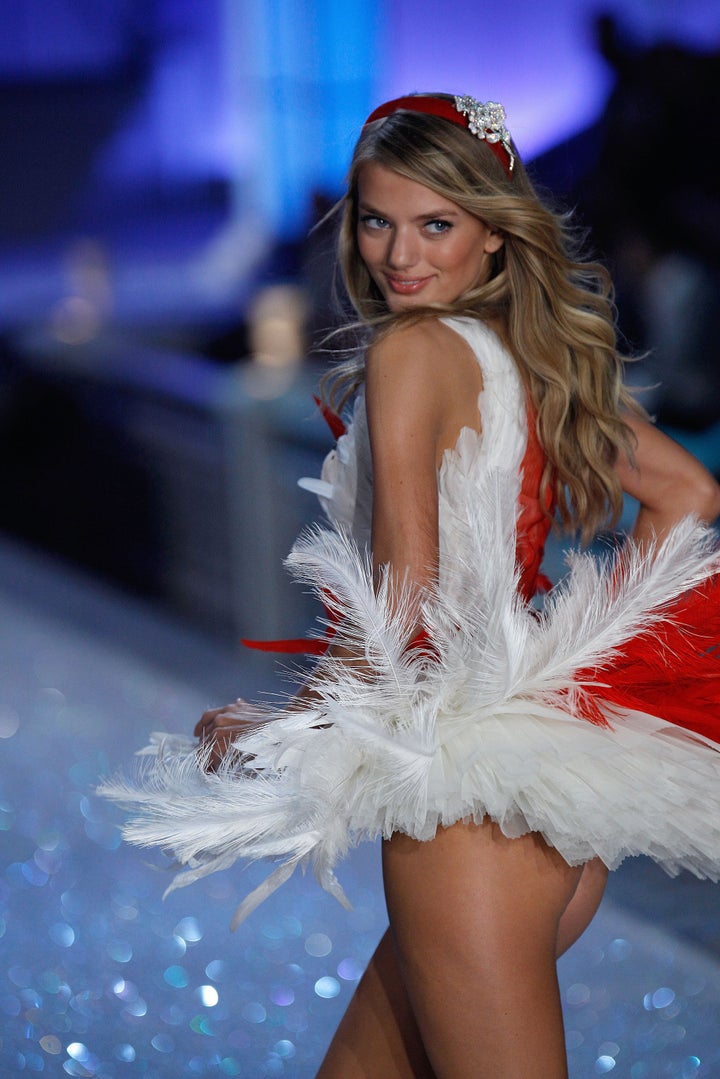 Heinen, who hails from a small town two hours outside of Amsterdam where "there's no clubs and everybody knows each other," says she does work some exercise into her everyday life. "I do like to walk a lot. Mostly in New York. When I'm going somewhere, I'd rather just walk there."
After being discovered online (on a website called Hyves, which she explained is similar to Facebook) and booking her first photo shoot in Holland for Elle magazine, Heinen's life has been quite the whirlwind. "I never thought about [modeling] before," she explained, "People would tell me sometimes that I should model, but I was like, 'I don't know!'"
Want more? Take a peek in our gallery below to see photos of Bregje Heinen with fellow Victoria's Secret Angel Candice Swanepoel and keep clicking through to see Heinen work it on the runway. Be sure to check out Stylelist on Twitter, Facebook, Tumblr and Pinterest.
PHOTO GALLERY
Bregje Heinen, New Victoria's Secret Model