Title: "Chasing Annie"
Author: Trey
Age: 6
Behind the scenes: Trey is a ladies' man. Mom tells us he had eight girlfriends in kindergarten alone.
The scandal: He dumped them all for Annie once they entered first grade.
So much for happily ever after: After a "tumultuous" year-long relationship, Annie accused Trey of "cheating." (That means Annie thought Trey liked Arianah more than her, according to Trey.)
The lesson: Watch out for the ladies man, even if he writes a cute note.
Has your child drawn or written something adorable? Send a photo to parents@huffingtonpost.com and it may be featured as our Cute Kid Note of the Day!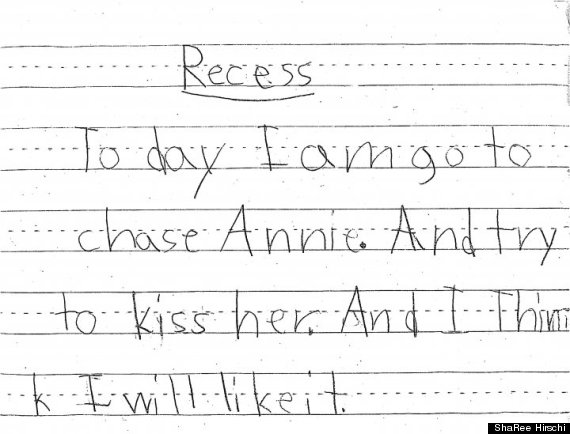 Next Cute Kid Note of the Day: I Will Lie To Mommy
BEFORE YOU GO
PHOTO GALLERY
Cute Kid Notes